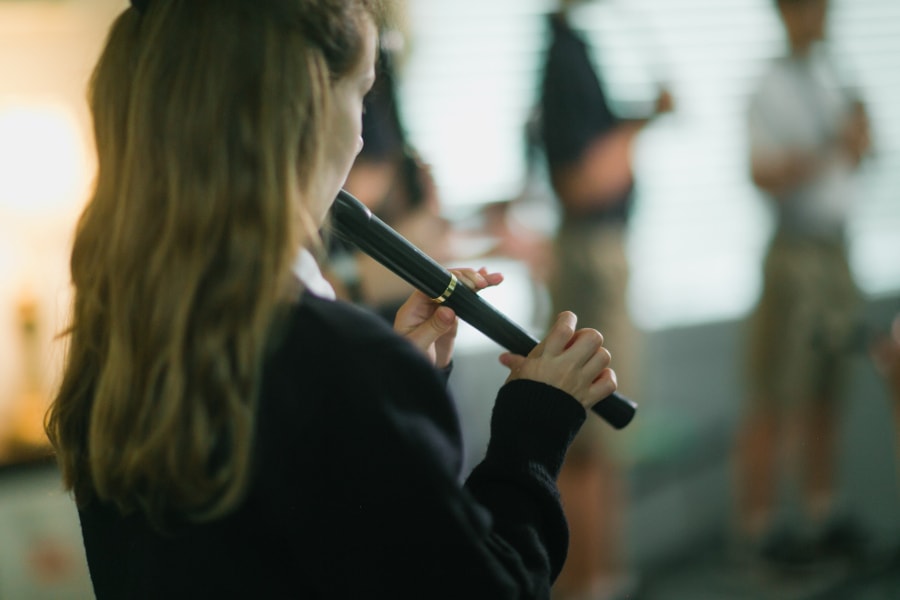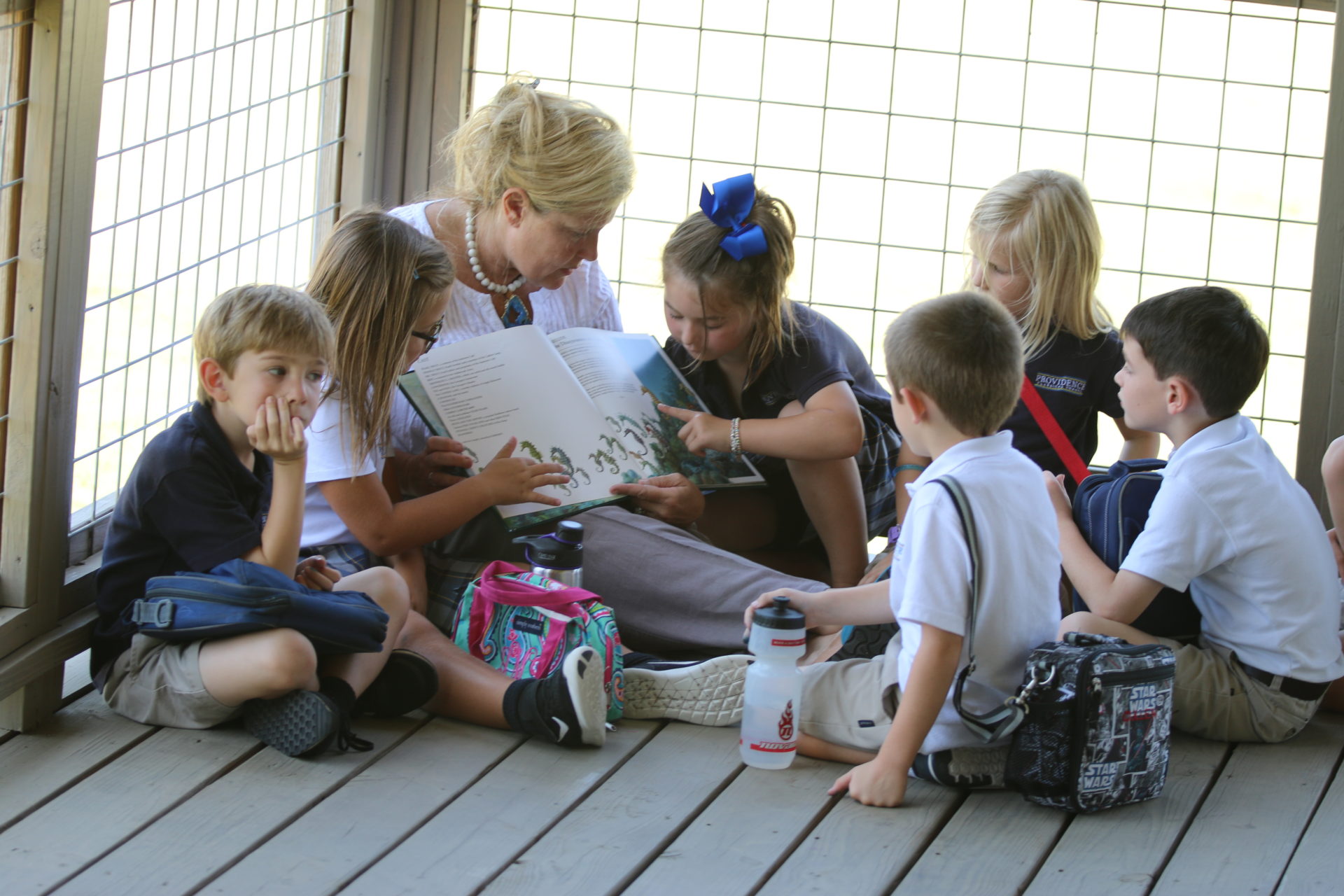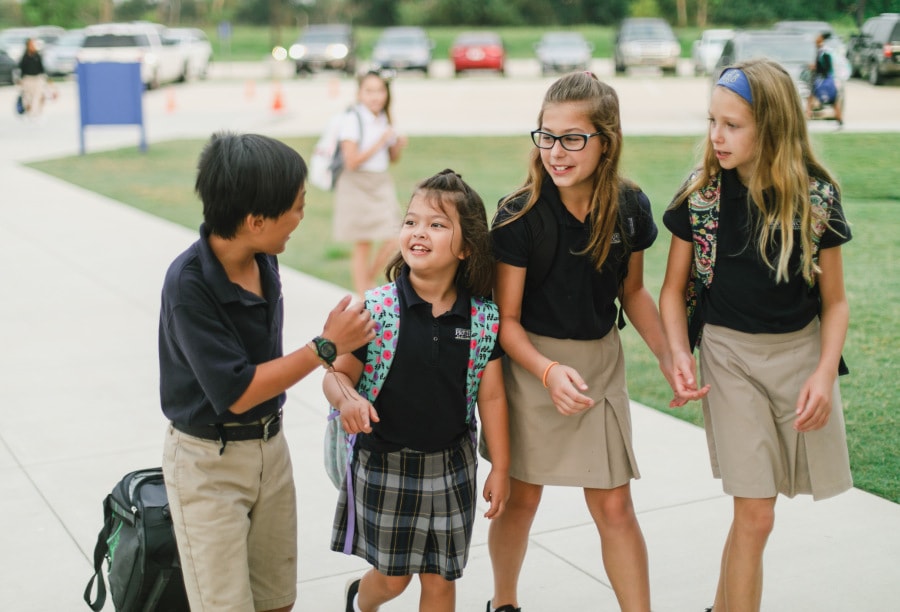 Thank you for your interest in Providence Classical School! It would be my pleasure to show you a classical & Christian education in action at Houston's oldest and largest classical school.
At the time my husband and I began contemplating educational choices for our three children, we didn't know much, but we did know that we wanted the richest and most excellent education possible for them.  As we began to explore options, we learned about classical and Christian education, and we knew this was the answer for our family.  A Christ-centered education that would equip our children to think for themselves; to become the whole human beings that God intended them to be; and to be leaders in their families, churches, and communities – this was all we had been seeking and more!
If you would like to see this education in action, please come to visit our campus!  You will find our Grammar School students (grades PK through 6) immersed in the richness of history and literature and learning the foundational facts of math, science, English grammar, and Latin.  Our School of Logic students (grades 7 and 8) will be learning to formulate a logical, well-reasoned argument and solving lots of problems in their various classes.  And the School of Rhetoric students (grades 9 through 12) will be involved in the Great Conversation with authors from throughout the ages and honing their communication skills as they study math, science, Bible, writing, and foreign languages.  Throughout the school, you will find that Christ is central and students view all that they are studying through the lens of Scripture.
Please let us know how we can help you as you consider educational options for your child.  I would be delighted to meet you and give you a glimpse of a Providence education, where we are training students to impact their culture for Christ.
God's blessings,
Application Process
This is an overview of just some of the details we put into our students' education. Our Admissions Office is currently open and meeting with families interested in a Providence education for their children. Please complete the schedule a tour form so that we can begin working with your family!
Applications for the 2022-2023 school year are now open.
The priority deadline for these applications is January 31, 2022.*
*Applications received after this deadline will be processed on a rolling, space-available basis. Waiting pool applications will be accepted after a grade is filled. If a place becomes available in a previously-closed grade, all applicants in the waiting pool for that grade will be notified on the same date and given 72 hours to activate their application if they are interested. All activated waiting pool applicants will be considered together. 
Applications for the 2021-2022 school year are still being accepted on a rolling basis
for any remaining openings or to be placed in wait pools in grades with no openings.

Please contact the Admissions Office to inquire about availability in specific grade levels.
Providence Classical School admits students of any race, color, national and ethnic origin to all the rights, privileges, programs and activities generally accorded or made available to students at the school. It does not discriminate on the basis of race, color, national and ethnic origin in administration of its educational policies, admissions policies, scholarship and loan programs, and athletic and other school administered programs.
Tuition & Financial Assistance
We commend you for seeking a Christian education for your children. We, as you do, desire to be good stewards of God's finances. This schedule of tuition and fees has been carefully developed to enable the school's mission to continue. Please click the link to view and print the schedule.
Financial Aid
Financial Aid Applications for the 2021-2022 school year will be accepted February 1, 2021 through February 28, 2021. Applications received after this deadline will only be considered as funds are available. If you completed the financial aid application before submitting an admissions application, you will only receive a preliminary notification of whether you qualify for an award. This notification is not a formal award offer and does not guarantee admission to PCS. Please contact the Admissions Office with questions. 

Financial Aid Application