Providence Athletics
Let's Go Paladins!
Paladin Athletics
Athletics can play a vital role in a student's education by teaching the value of self-discipline, commitment, teamwork.
In keeping with the school's mission, PCS Athletics exists to create courageous and confident young men and women to honor the Lord with their hearts, minds, and bodies. The PCS Upper School is a 3A member of the Texas Association of Private and Parochial Schools (TAPPS) and competes in District 6 in the following sports: Baseball, Basketball, Cross Country, Golf, Swimming, Tennis, Track, and Volleyball.  Students in grades six through eight participate at the Middle School level in the South Division of Houston Area Private Schools (HAPS).
Our Values
Our Athletic Program Strives To Provide The Student-Athlete
An ability to handle pressure with confidence and poise.
A healthy perspective on victory and defeat.
A test of one's ability as well as the encouragement to reach beyond perceived limits.
Experience in being a leader as well as a follower.
A sense of belonging to something greater than oneself, be it a team or a community.
The satisfaction that comes from the exercise of creativity within recreation.
The will to do one's best, no matter the circumstance.
Knowledge of how to interact with others through team sports.
The discipline that requires one to set a goal, work toward it and see it to completion.
Paladin Sports
Look What PCS Athletics Has To Offer
Paladin Booster Club
Join Our Amazing Group Of Supporters & Encourage A Child Today!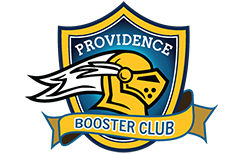 The Providence Booster Club is a 501c(3) non-profit organization founded to promote and support each of our athletic teams. Our mission is to assist our coaches and athletes in attaining Excellence in Athletics.
Your Booster Club membership and generous donations allow us to build and expand programs that directly benefit our student-athletes.
Team Uniforms
Travel Expenses
Sports Equipment
Facility Rentals
Athletic Events
And much more!
Your membership makes a tangible difference to our athletic program. All parents are welcome to join. We encourage you to support the PCS Booster Club and become a member today.
Join The Club