Wonderfully made in the Image of God and to His Glory!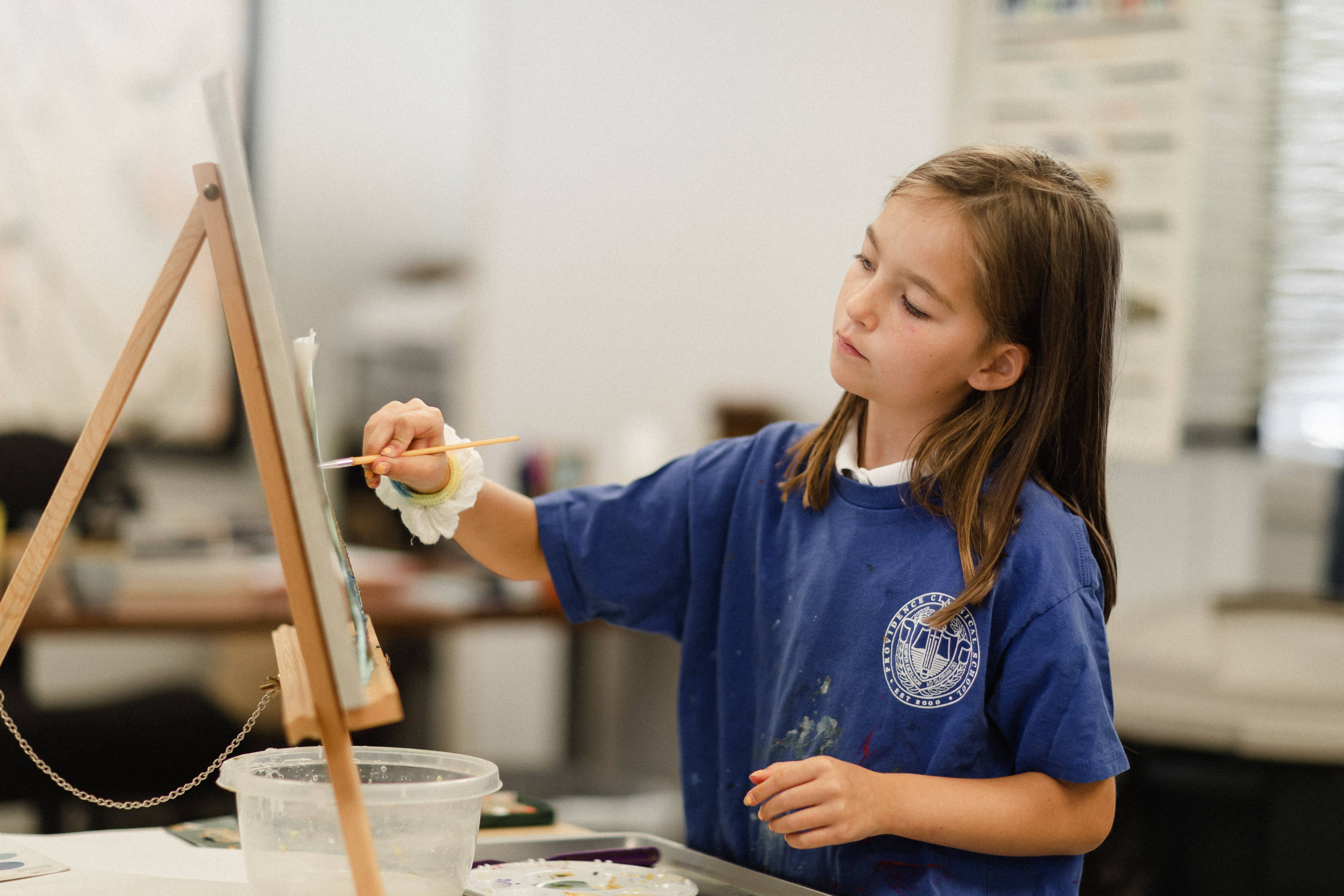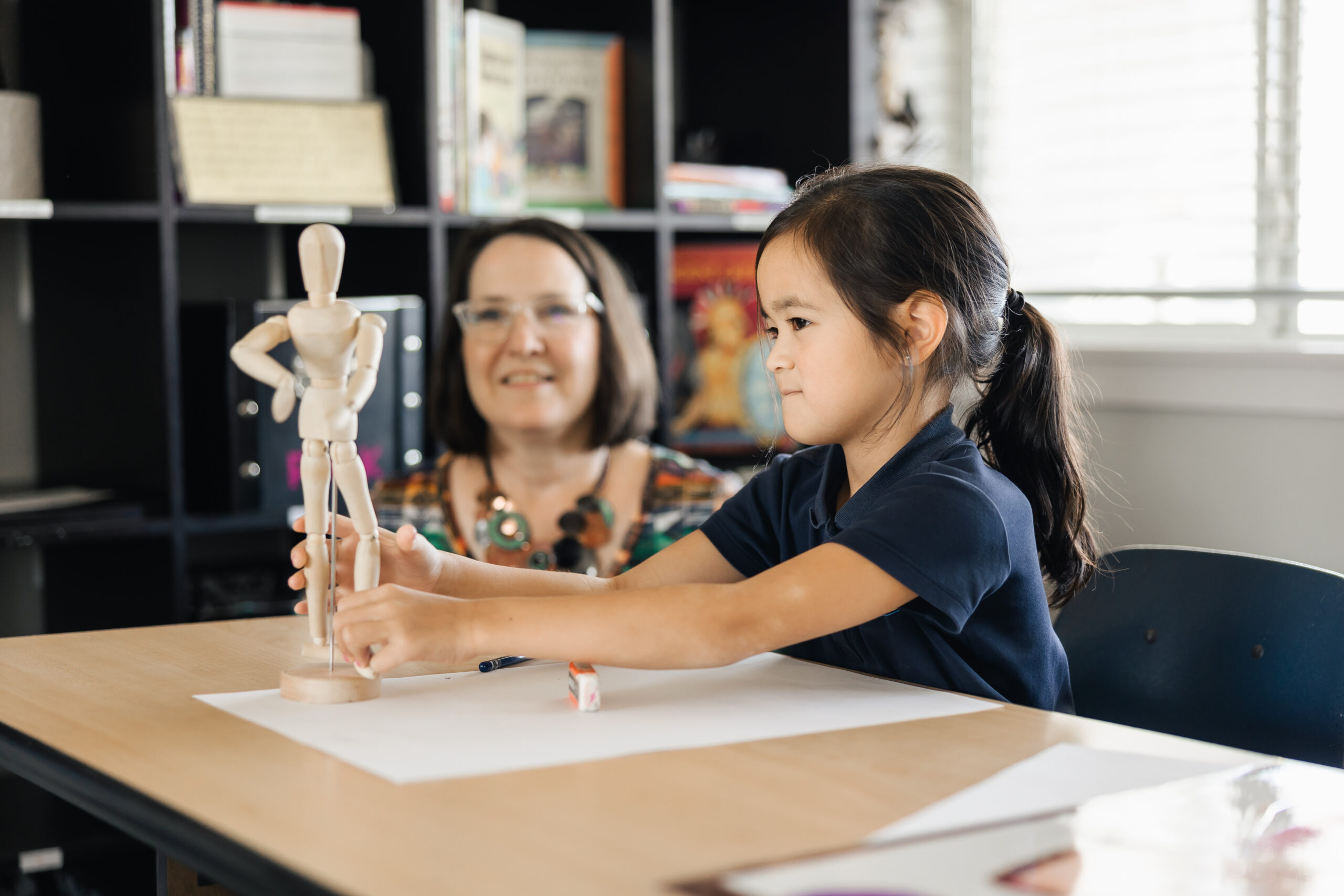 Art instruction is a core component of the complete classical Christian education students receive at Providence Classical School. Its purpose is to equip students with the tools and skills needed to produce works of truth, beauty, and goodness. Our prayer is that PCS students will use these gifts to bring glory to God as they impact their culture for Christ.
Grammar School Art
Pre-K through 6th grade students enjoy weekly art classes in our beautiful classical art studio. As they explore the fundamentals of creating works of visual art, they also learn chants and songs about art history, technique, and the joys of being creative. Art lessons integrate what students are studying in history, science, literature, and Bible. The art studio creates an encouraging atmosphere for student expression and growth.
Upper School Art
Logic & Rhetoric Art studio classes focus on strengthening the student's appreciation of God's beauty and order in the visual arts as well as the development of their own innate sense of design and style. Art courses focus on drawing, painting, and sculpting skills and serve as an introduction to basic design through the studio experience.
Advanced Art emphasizes composition and design principles. Students complete independent projects which they compile into a portfolio and present at an art exhibition at the end of the year.
To learn more about the Art program at PCS, read our blog post, "The Classical Studio – Integrating Art in the Classical Christian Classroom."
Music plays a vital role in the complete classical Christian education students receive at Providence Classical School! The music programs at PCS teach students how to serve their community through expressive and inspiring musical performances as they glorify the Lord. PCS families enjoy two school-wide concerts each year, and students have additional opportunities to perform and compete.
Grammar School Music
Classes meet twice weekly to teach students (Pre-K through 6th grade) music history and how to read music, sight-sing, play instruments, develop healthy singing techniques, and even dance! Interested students may also lead chapel music with the Grammar School Worship Team and can sign up for private Suzuki Strings Lessons taught before or after school.
Upper School Choir
Choir develops and enhances students' vocal, sight-reading, and performance skills as they sing works in many genres and languages. Students in Rhetoric School Choir have the opportunity to compete in the TMEA Texas All-State Choir program and may participate in other competitions, trips, and performances depending on the composition of the group each year.
Upper School Instrumental Ensembles
The Handbell Ensemble, Baroque Recorder Ensemble, and Strings Ensemble are audition-only groups that practice before school and perform throughout the year. Students can also audition for Worship Team and lead chapel music through singing, keyboard, guitar, percussion, and other praise band instruments.
To learn more about the Music programs at Providence, read our blog post, "Why Classical Music?".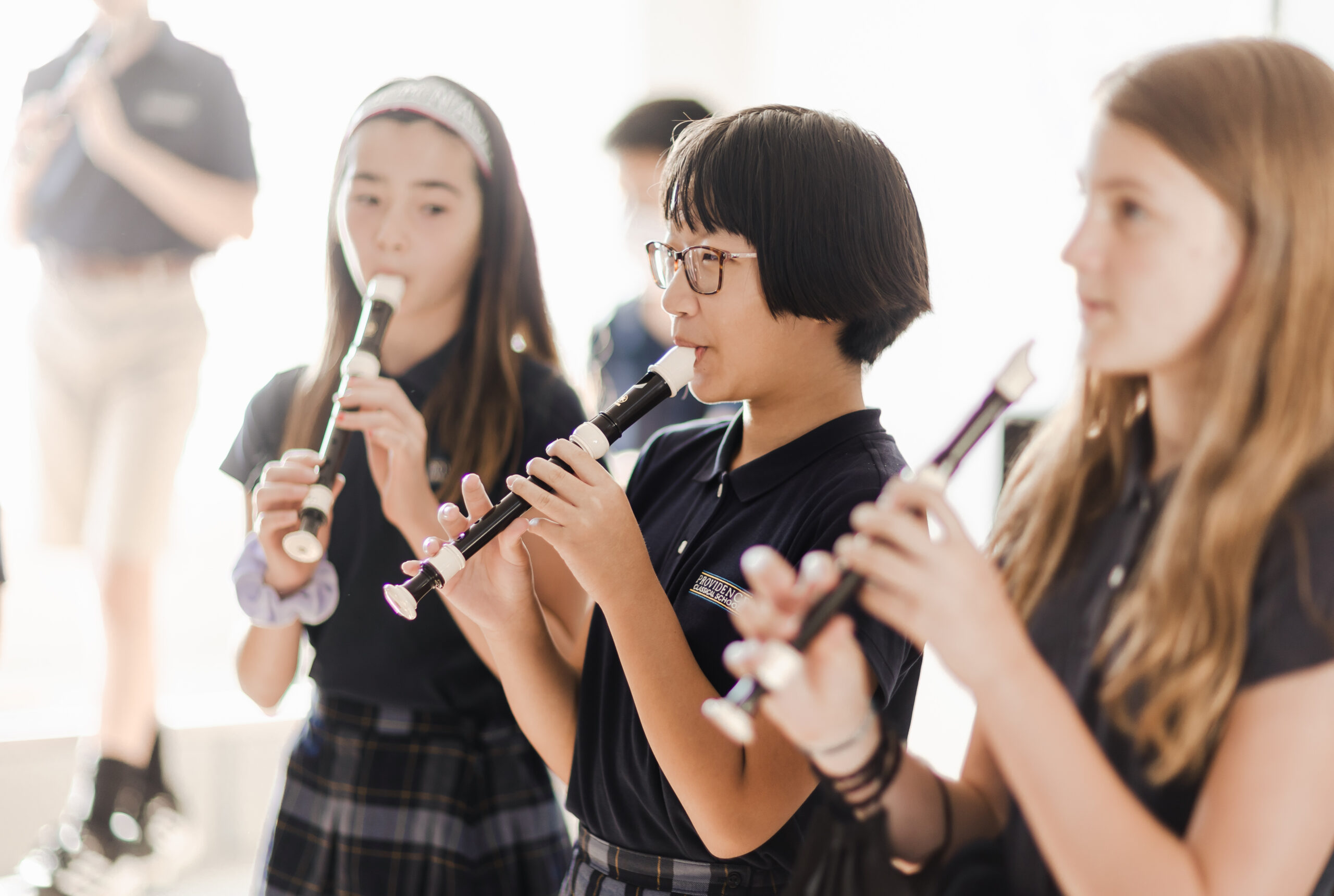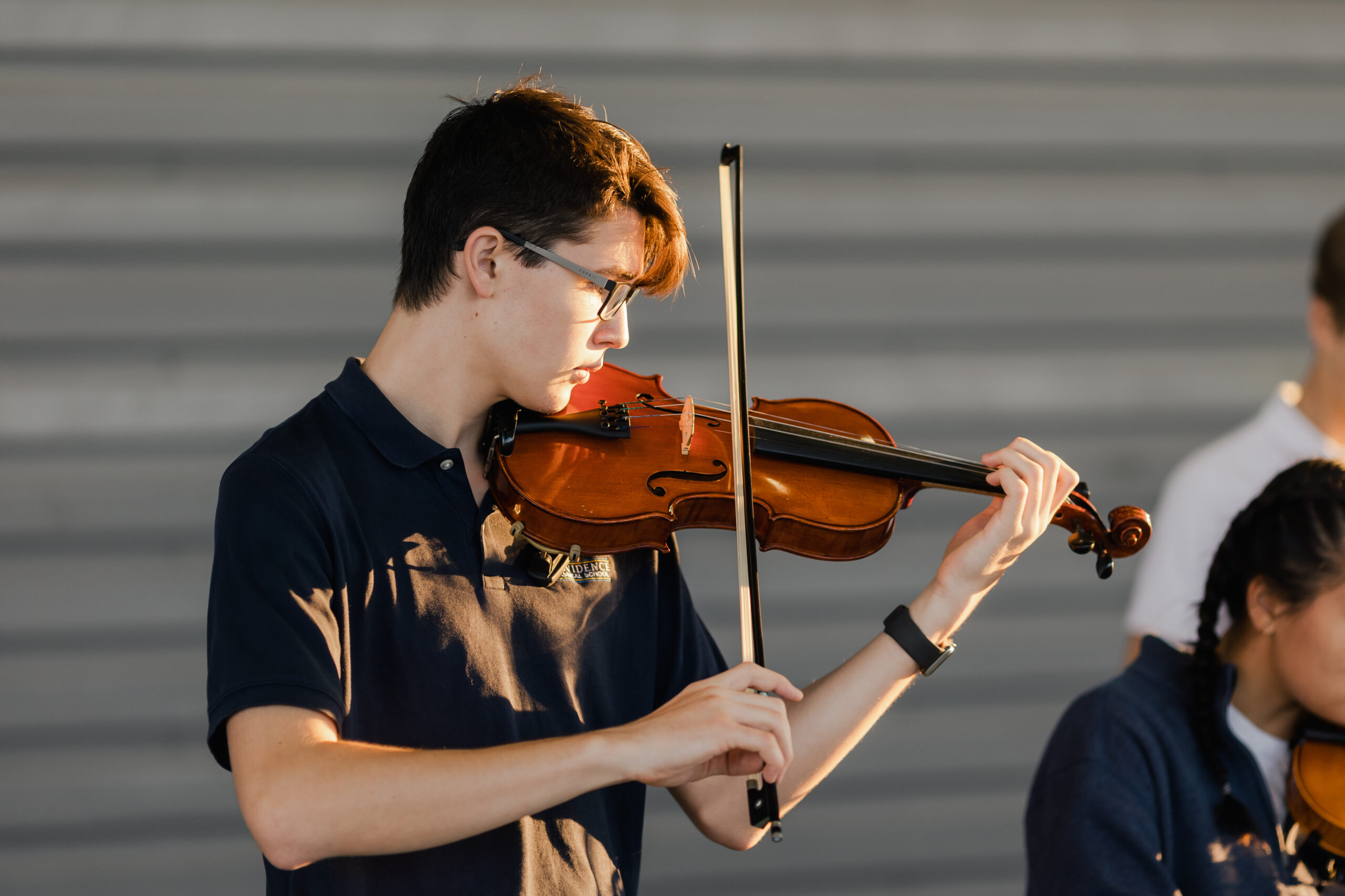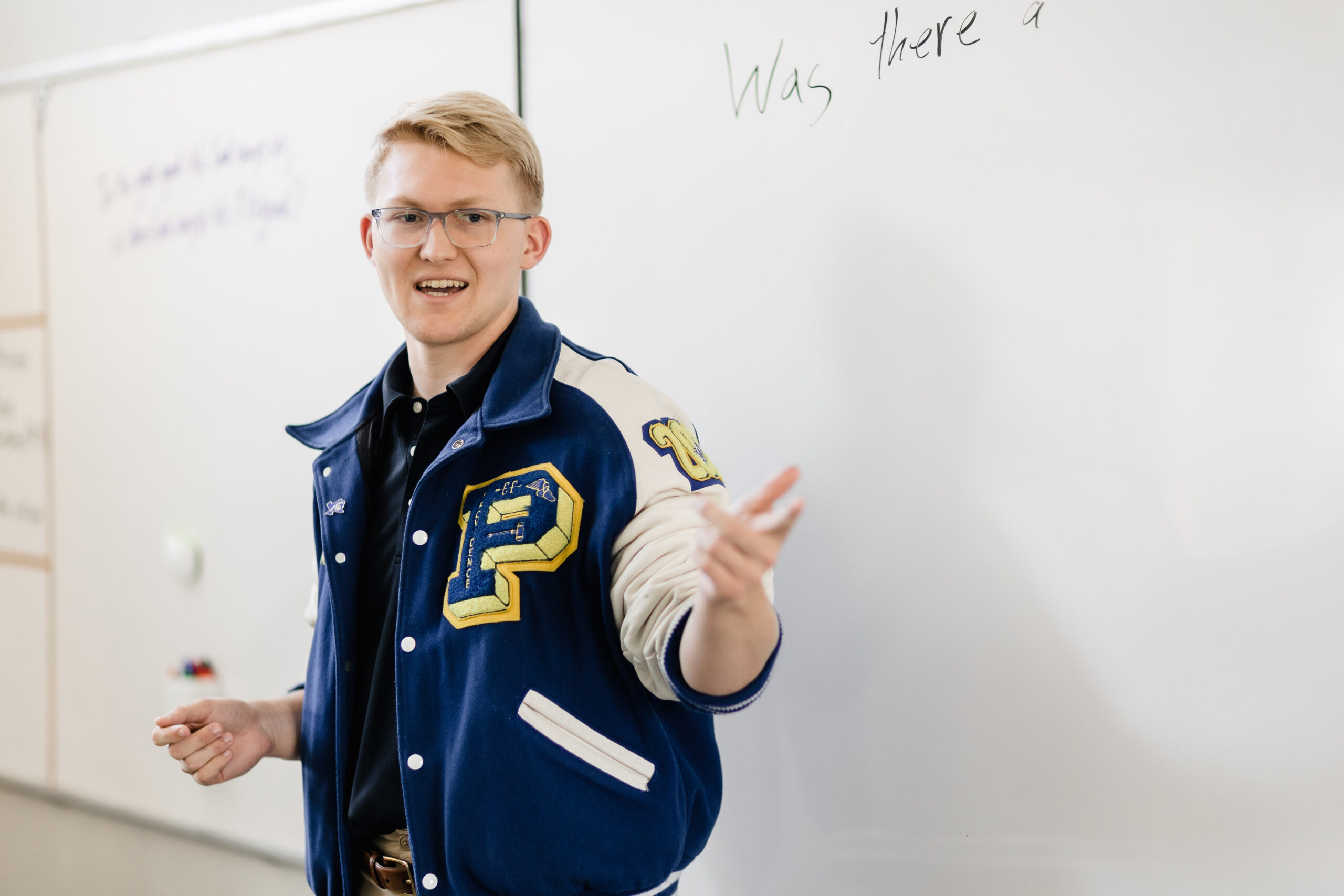 Speech & Debate classes at PCS build on the logic and rhetoric training students have received throughout their classical education to help further develop students' public speaking and debate skills. Students read and analyze famous speeches in addition to writing, delivering, and critiquing their own and their classmates' speeches. Students who take these classes find that they are generally more polished, prepared, and confident than their classmates in speech writing and delivery in their core classes. Rhetoric School students also have the opportunity to compete in TAPPS Lincoln-Douglas Debate competitions.
Grammar School Paladins enjoy many opportunities to act out what they're learning in class. Events such as the Pre-K Nativity play, 3rd grade Viking play, and 5th grade Boston Tea Party play are much loved annual events at PCS.
In addition, with the construction of our new stage in the Gym building, we're pleased to bring back the popular Drama elective for both Logic & Rhetoric School students. This course develops a broad theater arts perspective and seeks to develop students' skills in acting, script and character analysis, and body/voice training. Students also explore stage direction and movement. The culminating work of the drama course is a final theater performance in the spring.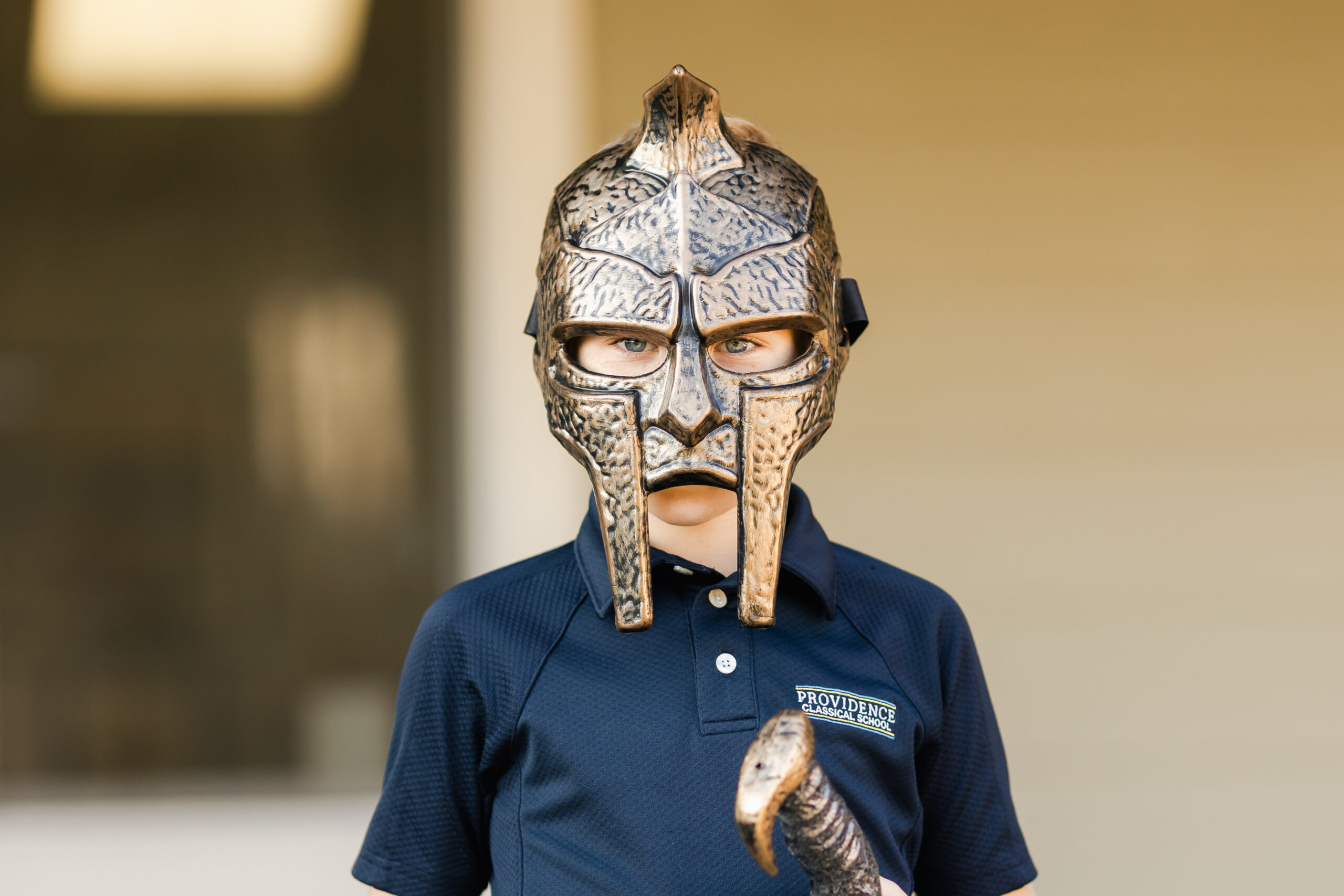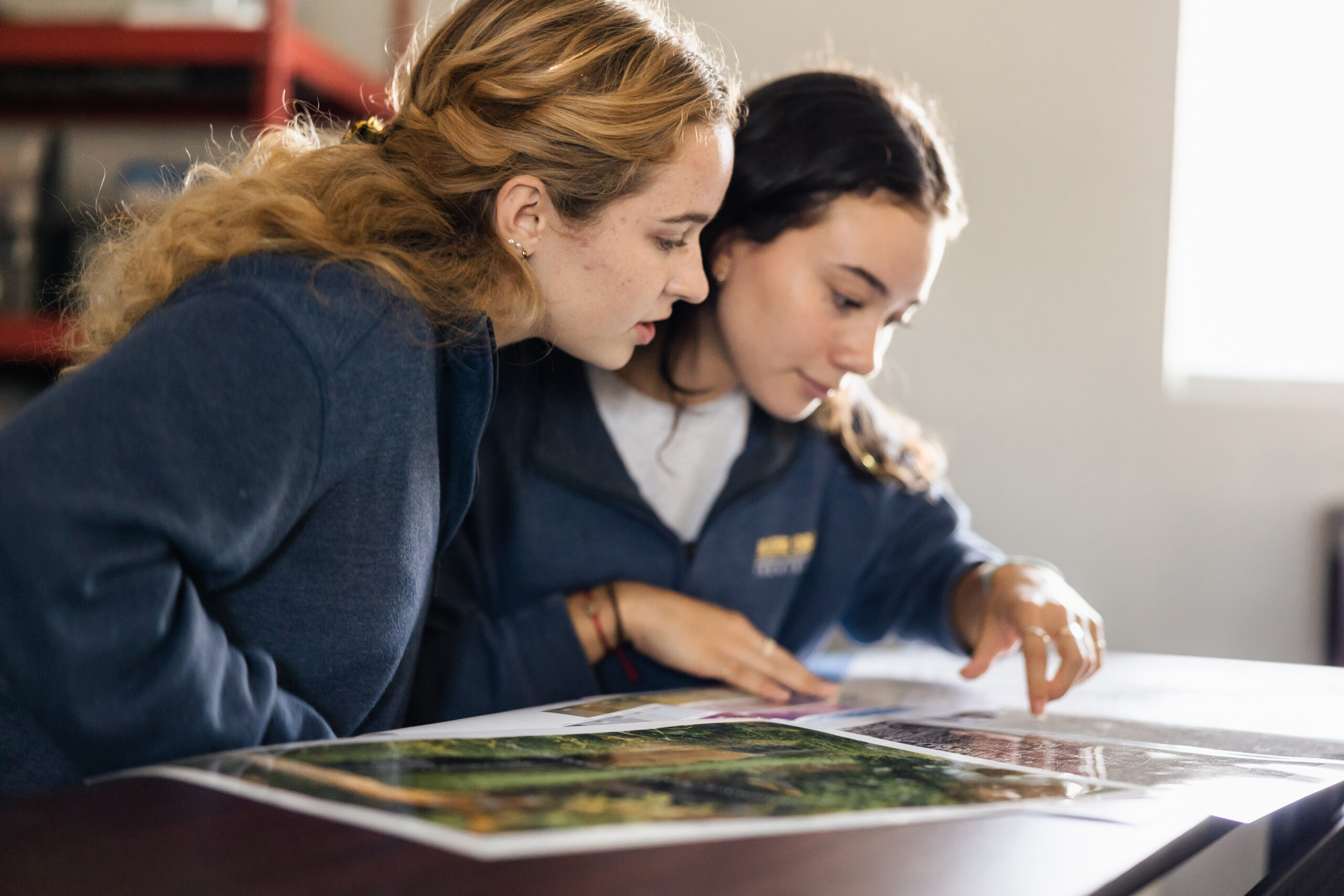 7th-8th grade Photography students learn to use cameras effectively and artistically and how to edit photos using professional software. 9th-12th grade Yearbook students work together using our state-of-the-art media room, cameras, and video equipment to create the award-winning PCS Yearbook. In the process, they learn photography and videography, data storage, editing, writing, and page layout. The skills that students learn in Yearbook and Photography create beautiful memories for our PCS family and will be useful for many years to come.