Paladin Booster Club
Join Our Amazing Group Of Supporters & Encourage A Child Today!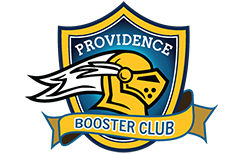 The Providence Booster Club is a 501c(3) non-profit organization founded to promote and support each of our athletic teams. Our mission is to assist our coaches and athletes in attaining Excellence in Athletics.
Your Booster Club membership and generous donations allow us to build and expand programs that directly benefit our student-athletes.
Thanks to supporters like you the Booster Club has contributed to:
Team Uniforms
Travel Expenses
Sports Equipment
Facility Rentals
Athletic Events
And much more!
Your membership makes a tangible difference to our athletic program. All parents are welcome to join. We encourage you to support the PCS Booster Club and become a member today.
Join The Club