Calling out the best in all students to the glory of God!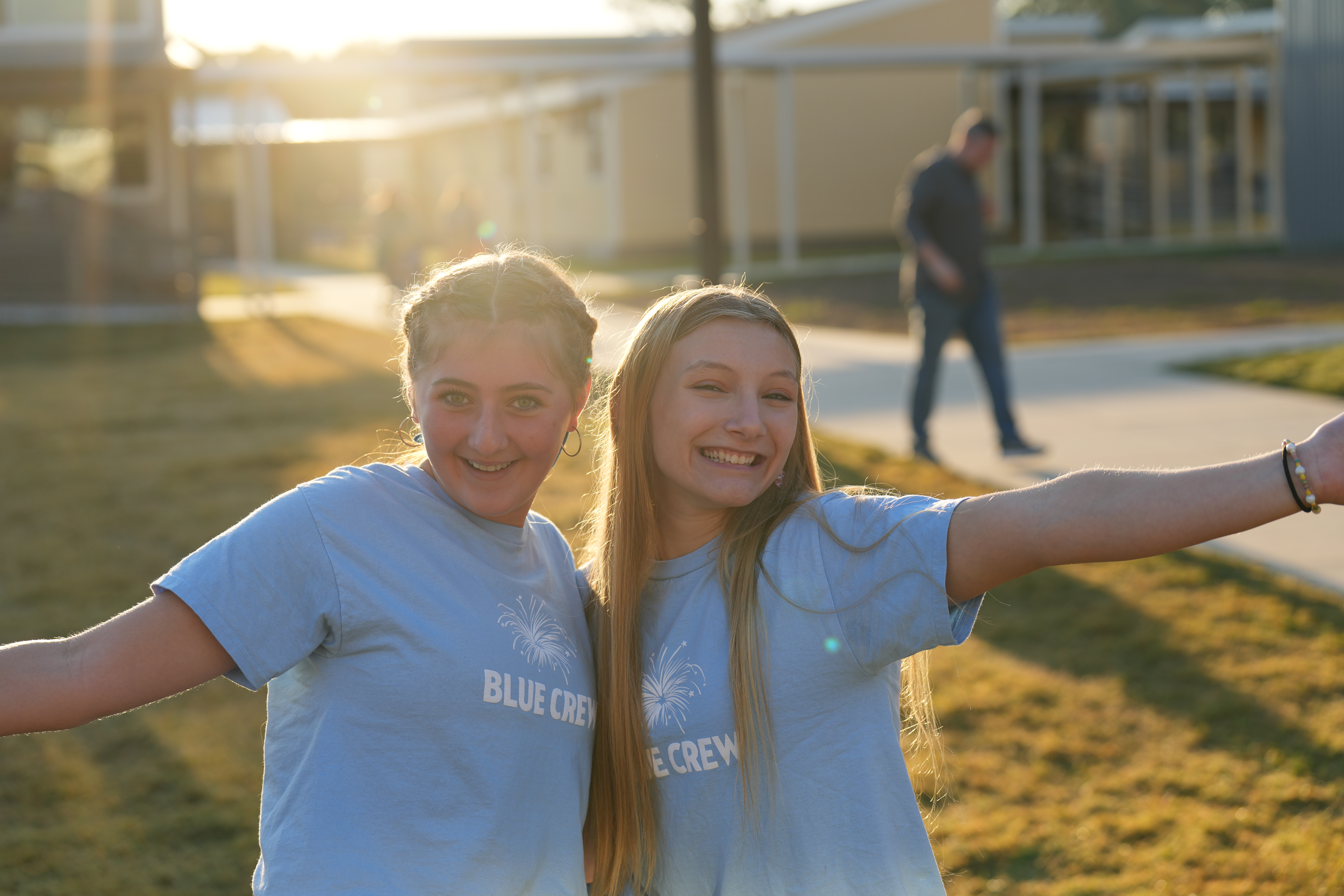 The PCS Blue Crew is the Upper School's spirit organization. Blue Crew members meet weekly to plan themes and activities around athletic events, celebrate athletic achievements, organize pep rallies, and foster a sense of community and excitement around our athletics teams. Our athletics program exists to foster athletic competition to the glory of God, and Blue Crew helps draw the PCS community into this effort.
The Logic School Chess Club meets during morning break and lunch to learn, practice, and compete in the strategic game of chess. Beginners are welcome! The recorded history of chess goes back at least to the emergence of a similar game, chaturanga, in seventh-century India. The rules of chess as we know them today emerged in Europe at the end of the 15th century, with standardization and universal acceptance by the end of the 19th century. Today, chess is one of the world's most popular games, played by millions of people worldwide. At Providence, playing chess is an excellent way for students to practice the logic they learn in the classroom in conjunction with a game that was traditionally part of a classical education.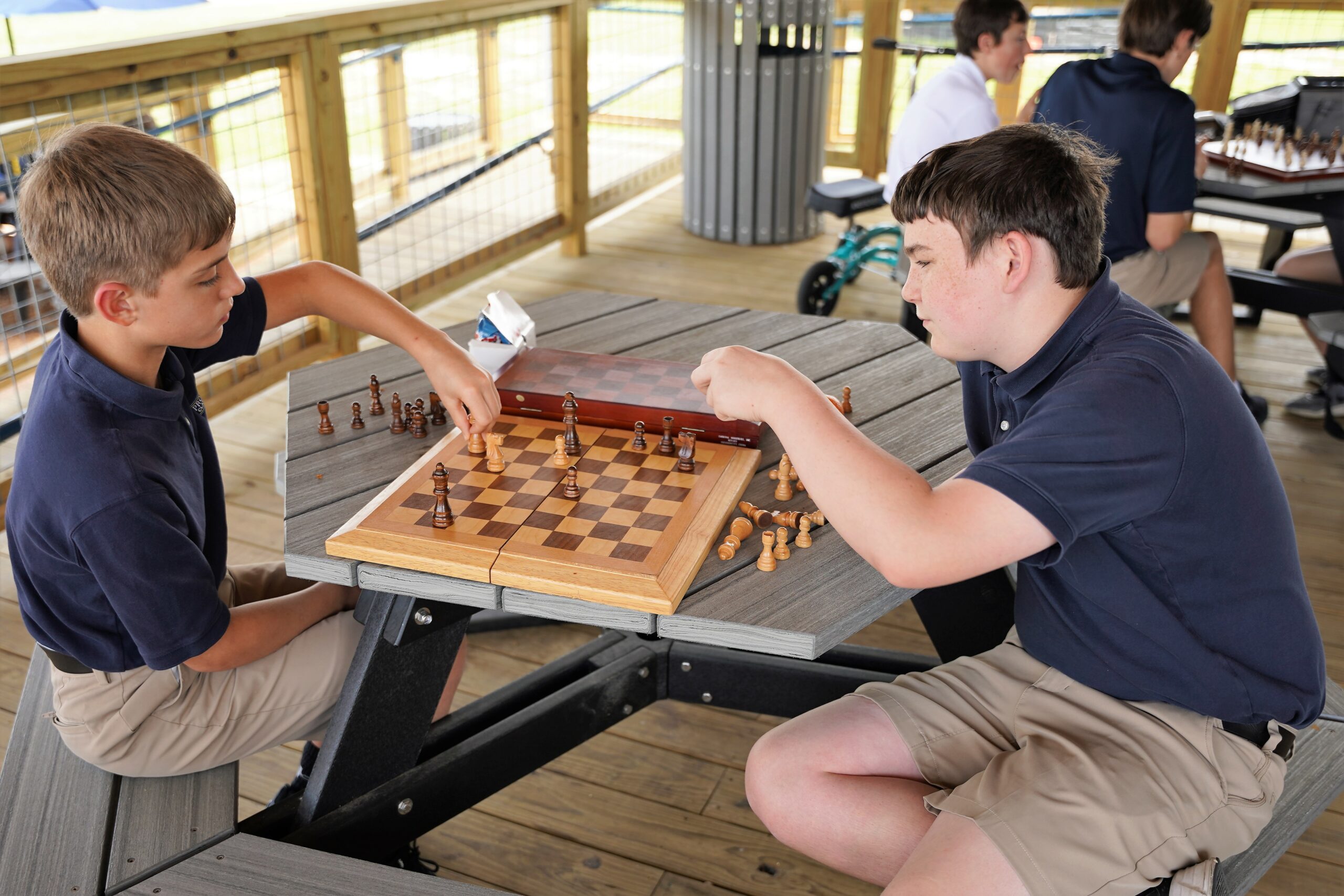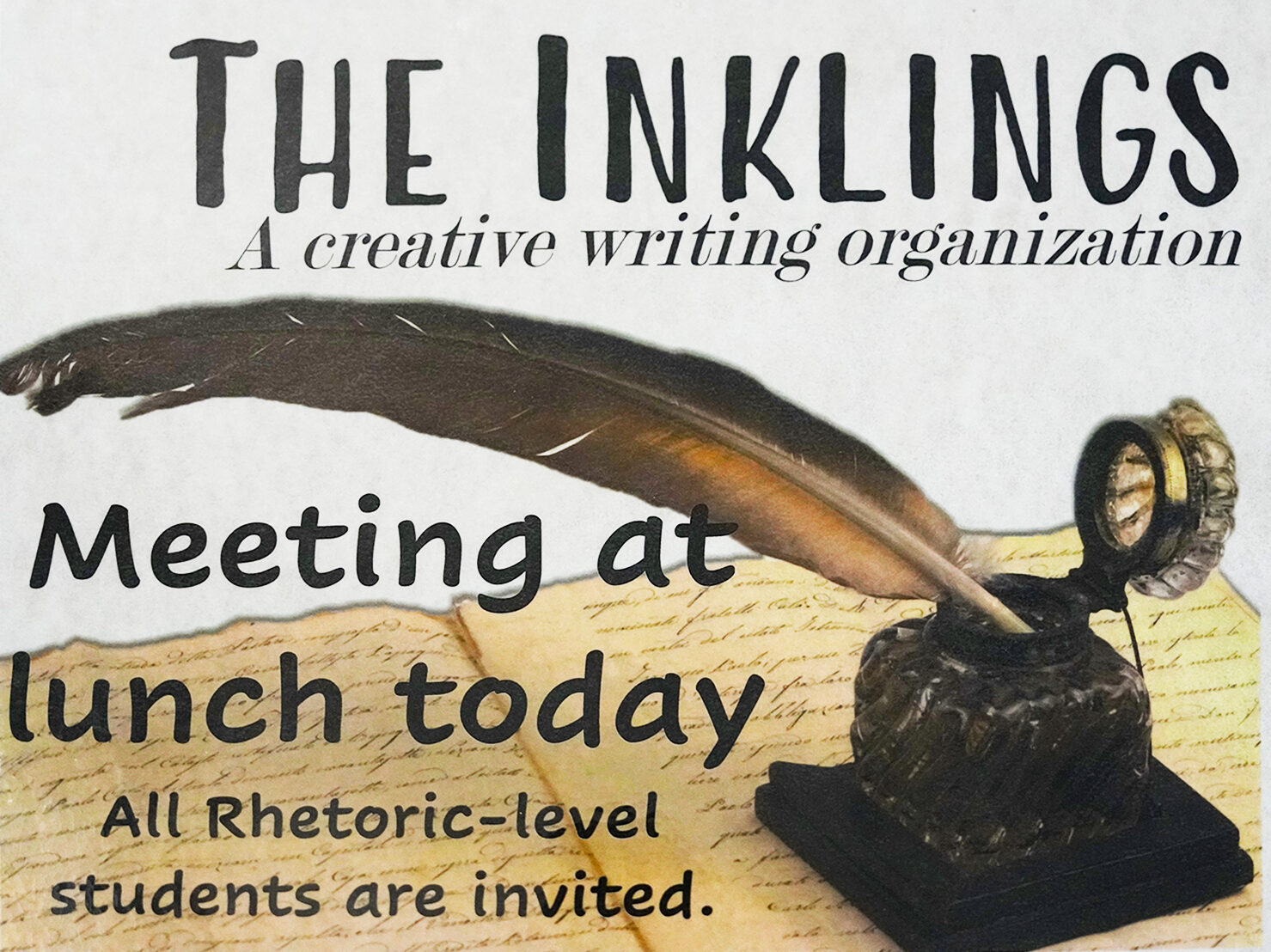 The Inklings is a creative writing organization for Rhetoric-level PCS students. They meet once a month to encourage each other and to provide feedback to one another on their own writing; discuss practical writing tools and strategies; participate in monthly writing challenges; read and discuss examples of beautiful and inspiring poetry and prose; and sponsor writing competitions such as the annual Poet Laureate contest. The Inklings' fundamental conviction is that beauty – specifically beauty in words – belongs to the Lord.
Mock trial is an advocacy competition in which students build their analytical and rhetorical skills by portraying attorneys and witnesses in a fictional legal case. The witnesses learn the facts in their witness statements, creating characters based on those statements. The attorneys deliver opening and closing arguments; question their own team's witnesses by direct examination; cross-examine the witnesses from the other team; and make and respond to objections based on the rules of evidence. Mock Trial trains students to articulate their thoughts skillfully in an eloquent and persuasive manner, and it teaches them to think quickly under pressure. Also, portraying witnesses is a unique opportunity for students who enjoy acting. Mock Trial is an audition-only elective.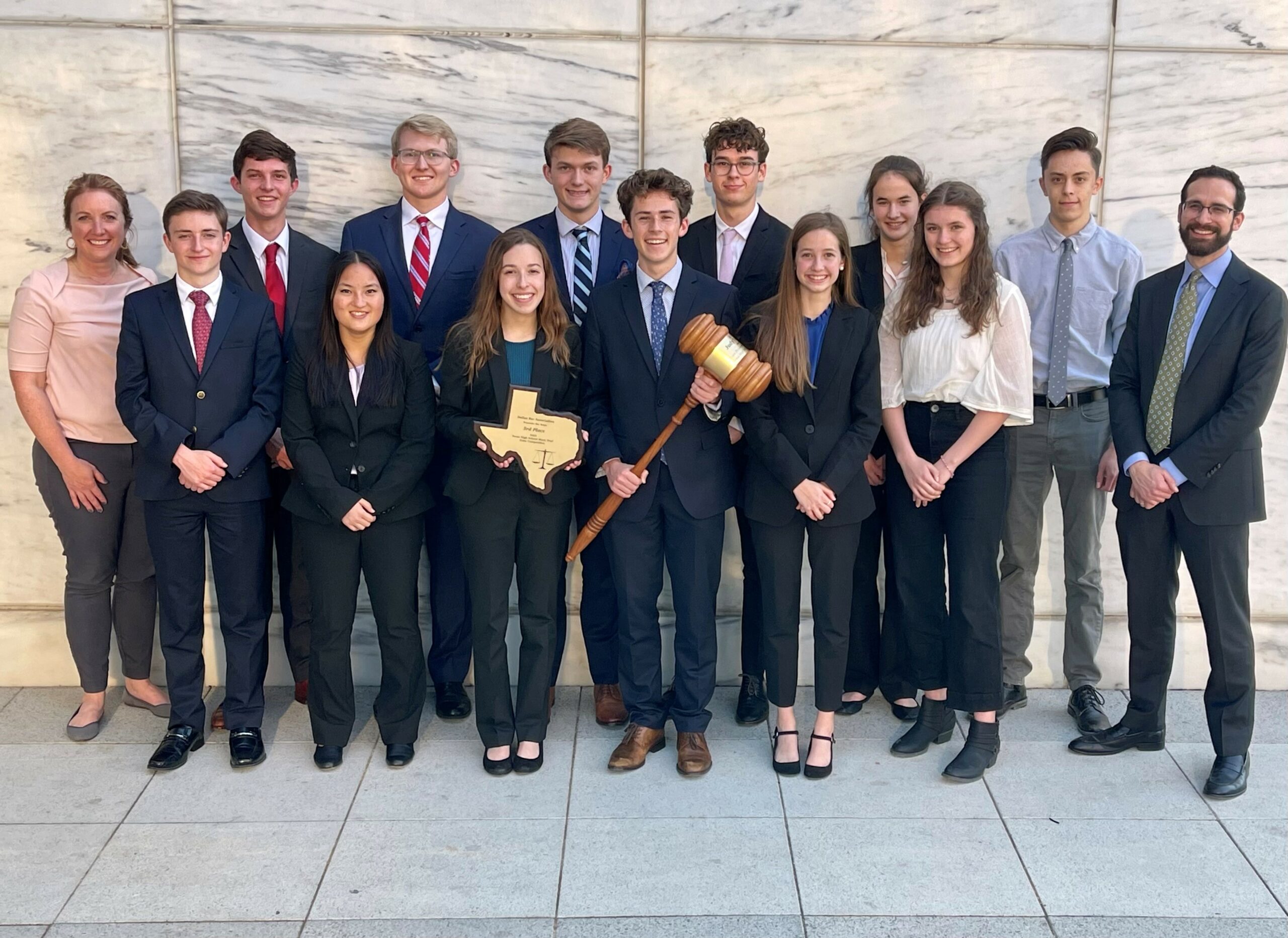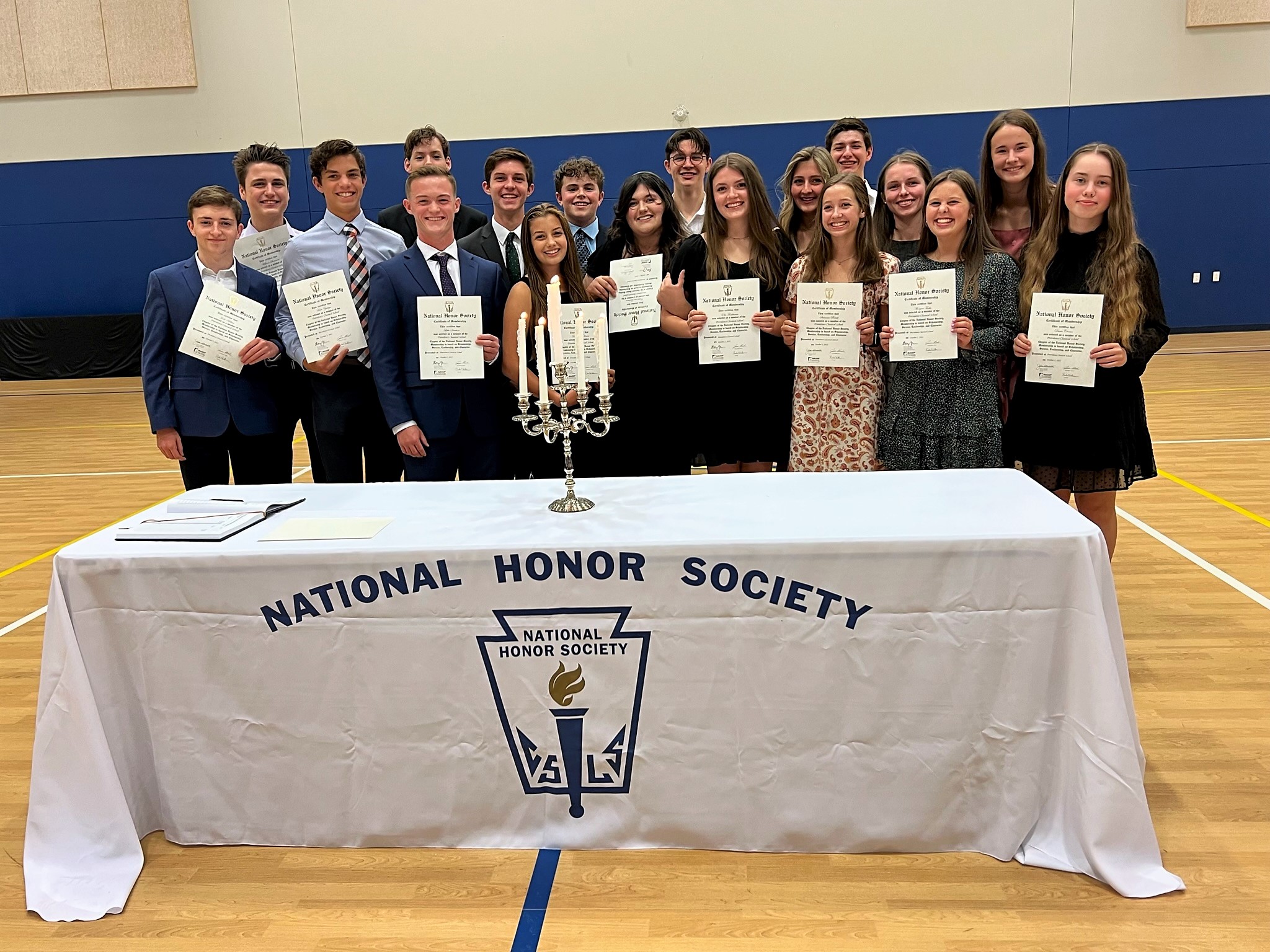 The National Honor Society chapter at Providence organizes community service events throughout the school year, including blood drives, weekend workdays, and an MLK Day whole-school service event. NHS members are selected in their junior or senior year according to the four pillars of NHS: scholarship, leadership, service, and character. In addition to being selected by these criteria, members must fulfill a service requirement each semester and maintain a 3.5 GPA. NHS members at PCS seek to grow in the servant-leader mindset of Christ Jesus.
The PCS Student Council represents the community of each grade in the Upper School and organizes Upper School events. Each StuCo member is elected by their peers, and the council meets weekly during the school year. StuCo members have the privilege and responsibility to serve as leaders for their peers, learning the practical skills of administration, organization, communication, and vision-setting – all within a Christian framework.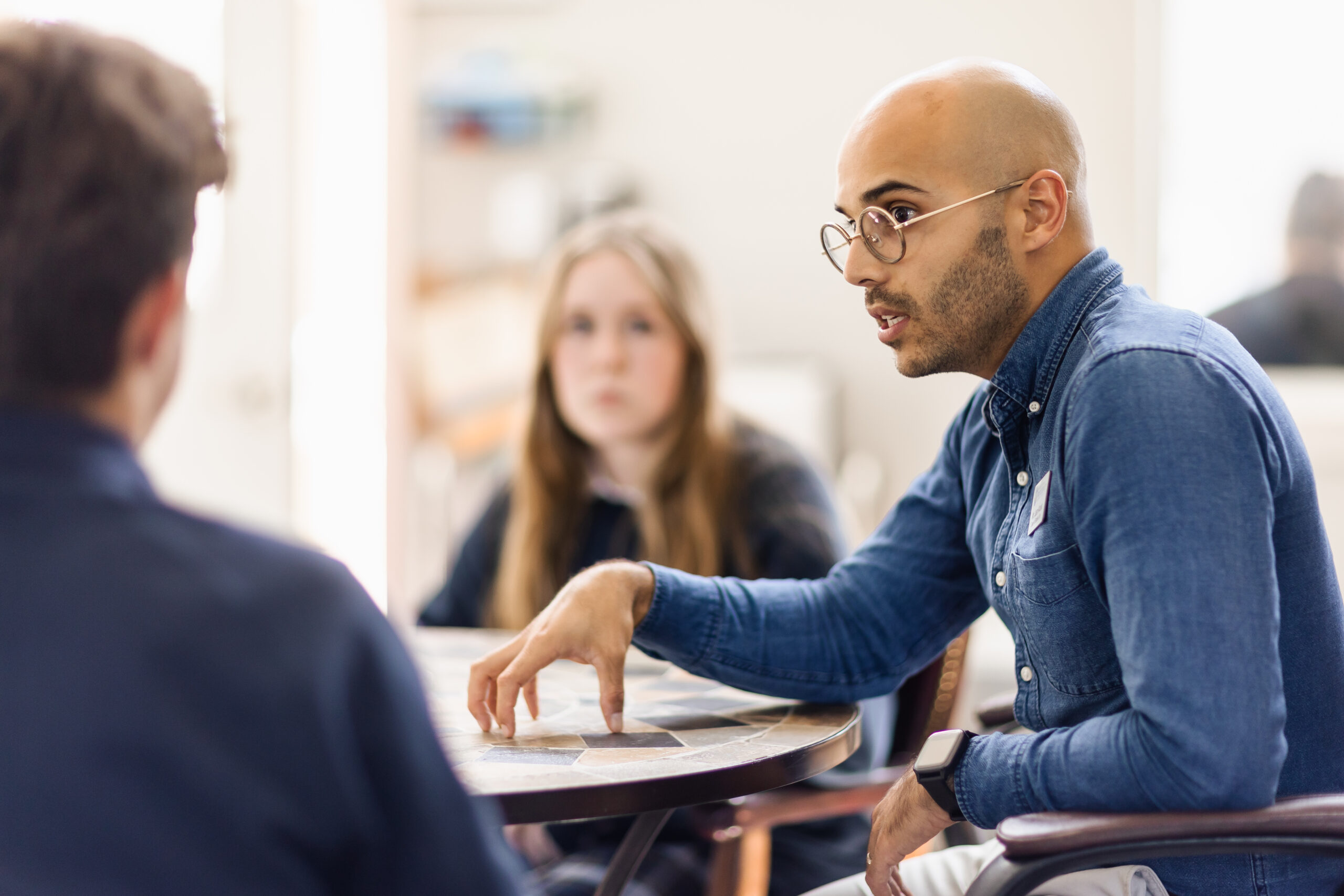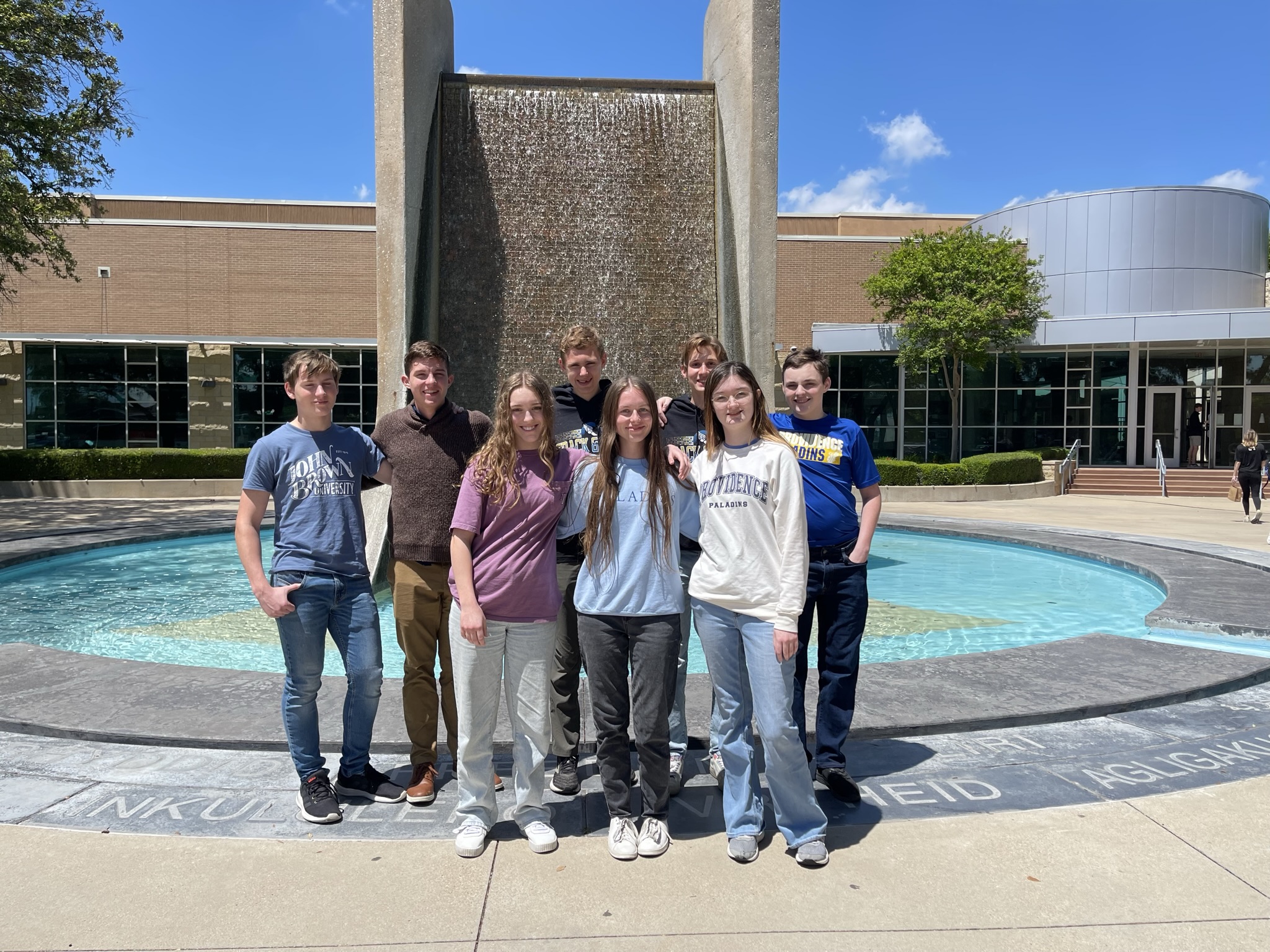 TAPPS Academic Competitions
Providence Rhetoric School students can compete in a wide range of academic competitions through the Texas Association of Private & Parochial Schools (TAPPS). Competition categories include Number Sense, Calculator, Science, TAPPS Math, Advanced Math, Spelling, Social Studies, Literary Criticism, Ready Writing, Current Events, and Spanish. Speech events include Persuasive Speaking (Extemporaneous), Original Oratory, Prose, Poetry, Solo Acting, and Duet Acting. There is also a Lincoln-Douglas Debate event. Participation in various categories will be determined by student interest each school year.