Life in Times of Hardship
Keeping our faith in happy times is pretty straightforward: things are going well, and it's easy to trust God. When things get tougher, however, our Christian faith can falter.
For example, Covid-19 has been with us for many months now. Schools and Christian academies have closed and reopened. Parents have struggled to balance work with looking after children who are staying at home. A feeling of uncertainty has made our lives unpredictable, making it feel like things are spinning out of control.
While it is challenging to see hardship as a blessing in disguise, our Christian faith can help us navigate through difficult times and make the most out of them. Hardships provide us with a good opportunity to look at life from a different perspective, more in line with God's truth.
Things Are Out of Our Control
"Do not be anxious about anything, but in everything by prayer and supplication with thanksgiving, let your requests be made known to God. And the peace of God, which surpasses all understanding, will guard your hearts and your minds in Christ Jesus." Philippians 4:6-7
No matter how much we would like to end this pandemic with a simple wave of a magic wand, it will take time and perseverance. As humans, we like to think we have control over our lives. But the current situation is teaching, once again, that control is only an illusion: we do not determine, nor can we control how life unfolds.
When things get hard and tiring, remember: only God can change a situation. If our first feelings are of hopelessness, we need to trust God to take care of the problem. Our shoulders were not made to carry such immense burdens, but with the help of God and His support, we can overcome any obstacle.
This is the kind of attitude we wish to instill in our students in preparation for a life glorifying God.
"Trust in the Lord with all your heart, and do not lean on your own understanding. In all your ways, acknowledge him, and he will make straight your paths." Proverbs 3:5-6
Modern issues are often complicated and out of our hands. We wrack our minds to find human solutions to extraordinary problems. But our ability to understand is very limited. Trying to comprehend problems with our human capacity can be overwhelming. Instead, it's best to let God deal with them and place our trust in Him.
With the help of God, Christians have survived many catastrophes including wars, pandemics, and natural disasters. God will see us safely through this time, too.
"Then you will call on me and come and pray to me, and I will listen to you." Jeremiah 29:12
If we are fortunate enough to stay at home, we should embrace the opportunity to pray and reconnect with our faith.
Keeping our faith strong during challenging times requires prayer. When we feel frail and uncertain, prayer is the best way to lift our spirits up and remind us that we are not alone.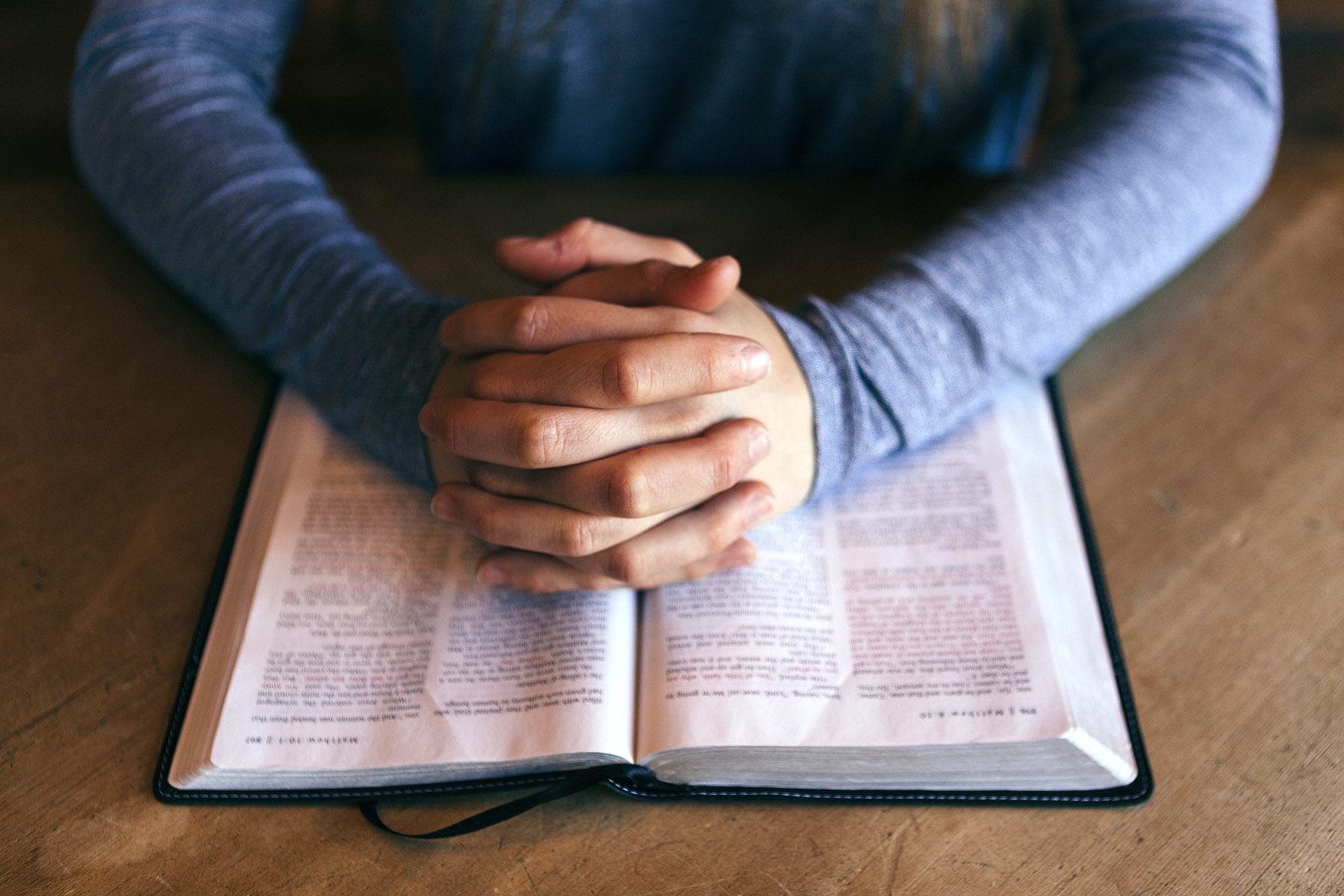 "Martha, Martha, you are worried and upset about many things, but only one thing is needed. Mary has chosen what is better, and it will not be taken away from her." Luke 10:42
We are all preoccupied with our work, our jobs, our family, our health… It's understandable and very human.
But life is about far more than our everyday struggles and worries. As we try to remind our students, God didn't bring us into this world to make a living, win tournaments, or ace a test. He created us to live in relationship with Him!
When times are tough, and things feel precarious, remembering why we were placed on this Earth can set the scene for a happier, more fulfilling life. It's a good time to reevaluate our priorities and establish a more meaningful way of life, one in alignment with God's perfect will.
Let God Worry About Tomorrow
"Therefore do not worry about tomorrow, for tomorrow will worry about itself. Each day has enough trouble of its own." Matthew 6:34
Social distancing, isolation, and financial uncertainty are taking a mental toll. People are scared about tomorrow. Many are worried, and a myriad of questions are going through their heads. What if I—or a loved one—gets sick? Can I work from home? Will private schools remain open? How will our lives be? How will our children progress? How will we work?
Don't be tempted to question God's will. Instead, focus on all the gifts God has bestowed upon you and be grateful.
Focusing on the here and now is a good way to appreciate life today. Let God worry about tomorrow.
Good times will come and go. So will bad times. With God's help, we can get through anything.
Our Christian communities can cope with anything, including Covid-19. But we must remember God is here for us, and we can ask Him for His help. He will take the weight off our shoulders if only we let Him. Don't look at hardship as a burden but as an opportunity to strengthen our faith and to follow His path.
Are you looking for a school that will partner with you as you raise your children to impact their culture for Christ? Click here to watch a video about how Providence Classical School can make a difference in the life of your child and your family, and schedule a tour today!