How Involved Should Parents Be in Their Children's Christian School Education?
A Christian school is much more than just an academic environment. It is a Christian community where families share similar beliefs and a common worldview.
Like all schools, a Christian school functions best when parents are closely involved with both their children's upbringing and the school's overall operation. Christian schools are distinct, however, in that they can partner with parents who share the same core values and help children grow in their Christian walk. Parent participation supports their children's future, the Christian school, and the kingdom of God!
Christian education is a continuation of what children are taught at home. Without parental guidance and engagement, children would be ill-equipped to grasp the rich knowledge provided by their school.
Likewise, a child's faith and biblical worldview can be strengthened by parents, teachers, and the church body. Together, these three pillars of Christian community – family, church, and school – help children learn God's word, understand it, and follow it faithfully throughout their school years and adult lives.
Parental Involvement Is Key to Children's Development
Positive parental involvement helps children thrive. Research suggests children whose parents are involved with their school and education get better grades and better understand the curriculum.
With parental help and active engagement, children develop more self-confidence and self-esteem and expect more of themselves. When they are encouraged to challenge their abilities, children strive to perform better.
Parental commitment to their children's education also helps students develop better social and communication skills. These are invaluable tools that help children throughout their professional, social, and personal lives.
Last but not least, with parental guidance and consistent support and interest, children are more likely to continue into college, get a better job, and command a higher salary.
Overall, parents who are present for their kids' education, help with homework, read to them, and guide them through their studies can see their children thrive at school.
Parental Involvement in Christian Education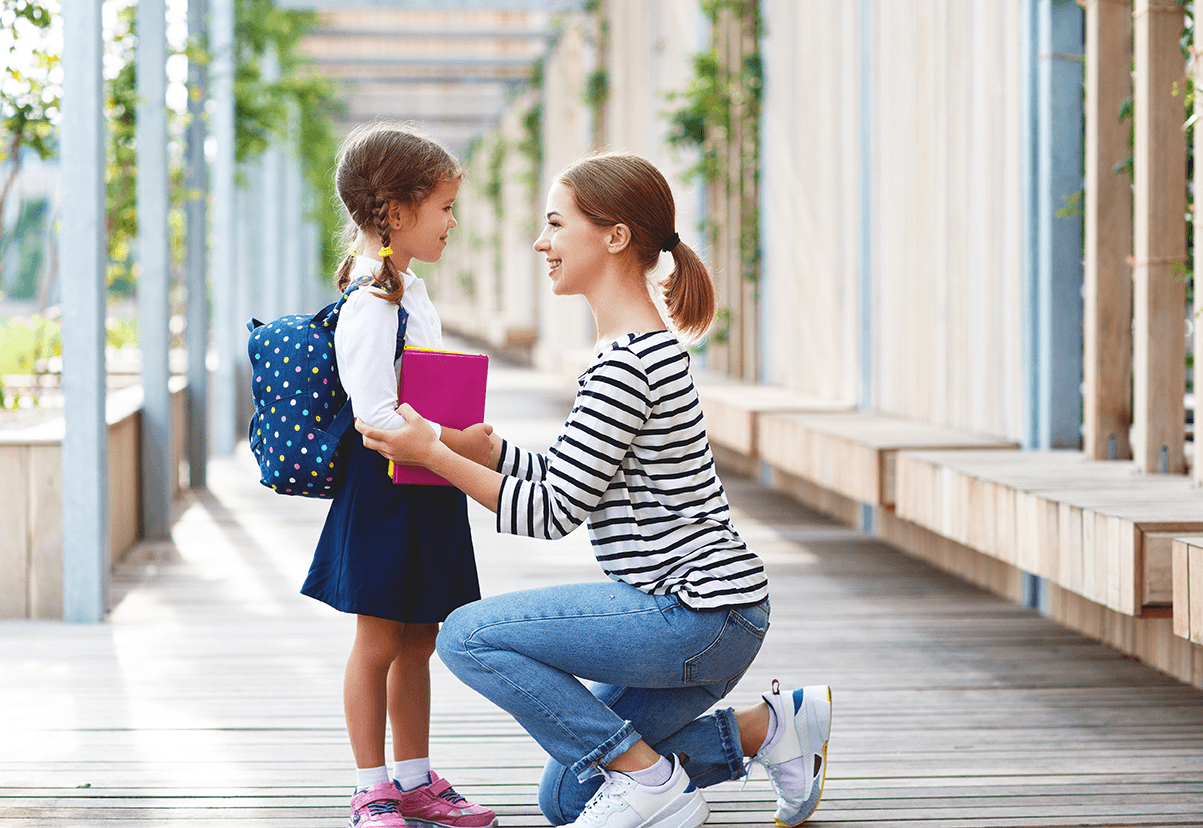 "Train a child in the way he should go; even when he is old he will not depart from it." (Proverbs, 22:6)
A Christian school presents education through the lens of Christianity. All matters are examined through the Christian worldview, and children learn to understand the world within the context of the words, deeds, and teachings of Jesus.
Parents Are the Primary Educators
"Hear, my son, your father's instruction, and forsake not your mother's teaching, for they are a graceful garland for your head and pendants for your neck." (Proverbs 1:8-9)
Children typically first hear of Christianity at home. They learn about the Bible and study Jesus' life. They pray with their parents and their siblings. Home is where children often discover Jesus.
Home is where children can deepen their understanding of Christianity with the help and example of their parents. During the young, formative years of a child's existence, parents are the most influential voice in their mind: what their parents say matters.
Parents and School Work Together
"All Scripture is breathed out by God and profitable for teaching, for reproof, for correction, and for training in righteousness." (Timothy 3:16)
While Christian parents train their children, Christian schools can reinforce and build upon these values. Christian education becomes a partnership between parents and the Christian school where one supports the other. Faith cannot fully grow without these two working together.
Active parental involvement means a parent's role does not end with enrollment. By being proactive and committed, parents are forwarding a set of values that start from home and continue at school.
Parents and School Create a Christian Community
"I have no greater joy than to hear that my children are walking in the truth." (John 1:4)
God's Truth does not get obscured when students are blessed with a Christian upbringing at home followed by a Christian education at school.
Parents are often asked to form a connection between school and home. They are invited to participate in extracurricular activities that include godly training, serve alongside one another, and engage with the Christian academic community. By creating a warm, welcoming, and caring Christian community, parents and schools practice core Christian principles.
The Bible teaches that believers should consistently stay part of a Christian community that follows the teachings of Christ in loving well and serving others. As valuable members of this community, parents help bring out the best in their children and the overall community.
How Does Christianity Perceive the Role of Parents?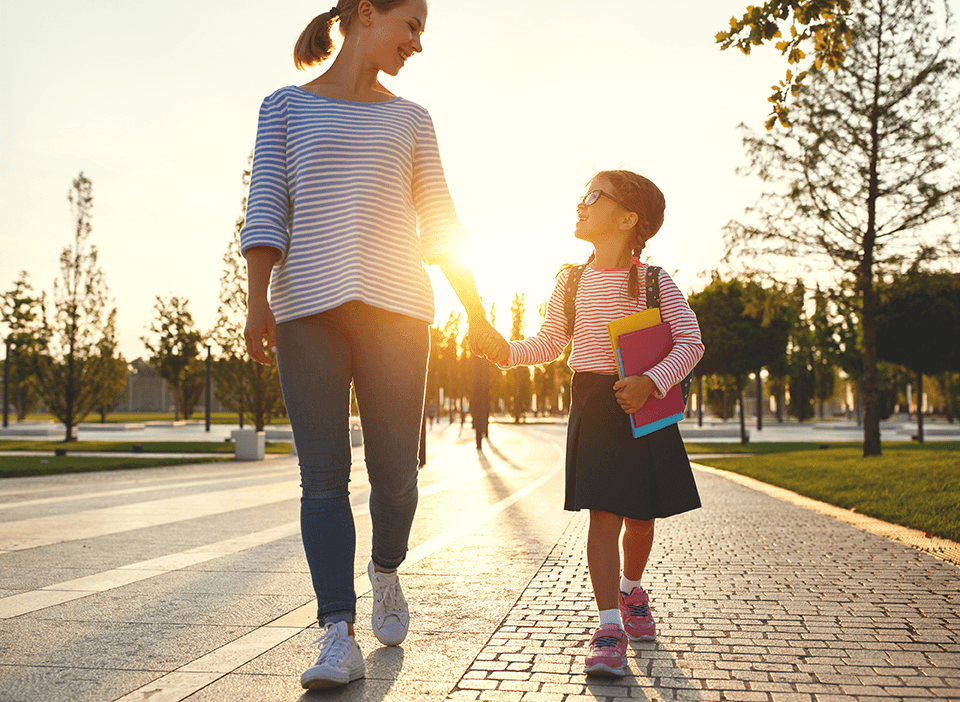 From God to Parents
"Children are a gift from the Lord; they are a reward from him." (Psalm 127:3)
Children are a gift from God: He has entrusted parents with the lives of their children. Parents are asked to train and to guide their children to learn the word of God and love and serve Him. God becomes a central part of children's upbringing, and parents encourage them to learn, practice, and share their faith.
In this sense, parents are shepherds who have been given the ultimate responsibility: to guide their children and to teach them about God. Christianity views parents as the primary people responsible for teaching God's story to their offspring and preparing them for a virtuous adult life.
With this responsibility comes a heavy burden: parents are accountable to God for performing in their role.
From Parents to School
"All your children will be taught by the Lord, and great will be their peace." (Isaiah 54:13)
As God has entrusted parents with His children, so do some parents entrust Christian schools with their children's formal education. They entrust this Godly responsibility to the school ("in loco parentis") because they know that participants share a common faith, core principles, and hopes.
To Christian parents and Christian schools, God isn't an afterthought – someone to celebrate on Sunday mornings and forget about throughout the week. God is the Author of how life is meant to be lived. Christian parents and schools form a partnership for the complete education of His children.
Parents delegate some of their responsibilities when they choose a school that will train their children in God's word.
When parental education and school education align, children are more likely develop a real and deep faith that will accompany them for life.
Christian Parents, Christian School: for the Well-Being of Our Children
Education starts at home. Children are God's gifts to parents. In return, parents are responsible for their children's well-being, growth, and physical and spiritual development. God has entrusted them with His children to bring them up in the Christian faith.
By choosing a Christian school, parents take this responsibility to the next level and provide an environment to deepen their children's faith, encouraging them to discover the world in a Christian way.
But the role of parents does not stop there. Parents answer to God. By engaging with their Christian school and involving themselves with the school, they make sure their children get the most out of their Christian education. And by helping to develop a genuine Christian community, they strengthen their children's faith, thus fulfilling their responsibilities.
Discover more about classical Christian education at Providence Classical School on the PCS blog. 
Are you looking for a school that will partner with you as you raise your children to impact their culture for Christ? Click here to watch a video about how Providence Classical School can make a difference in your child and your family's life and schedule a tour today!