Staying on Mission as We Grow
A message from Richard Halloran, Head of School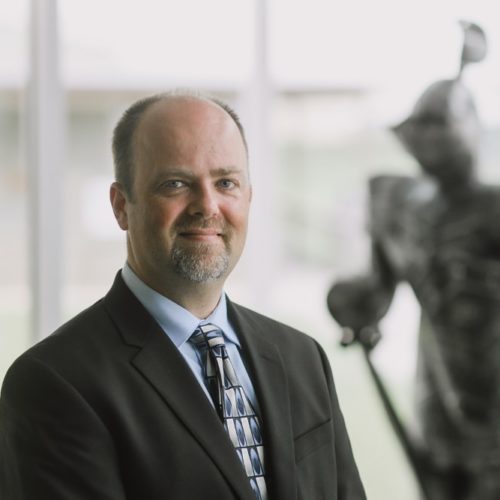 Dear Providence Families,
Can you believe that we are just a few days away from the beginning of the 2023-2024 school year? It has been an exciting, busy, and, thankfully, restful summer. I hope that your family has had a relaxed summer and that you are feeling refreshed and ready to jump into a great year.
Here at PCS, we have continued to see the faithful hand of God and are entering the year with a phenomenal faculty/staff team, an 11% growth in students from last year, and, except for a few finishing touches, a completed building project that added a stage, a completed library, locker rooms, a weight room, offices, a storage room, an additional classroom, and a new sound system.
We have spent the past two weeks training our new faculty members and completing in-service training with all employees. This is always an exciting time! Several gifted new teachers and leaders have joined our community, and our returning employees are eager to continue to deliver our mission daily.
Each new school year begins with a focus on our mission.
PCS is a Christian school using the classical model to train students to impact their culture for Christ.
More than a mere statement that is hung on the wall and forgotten, our mission is at the heart of how we operate the school. It declares why we exist and serves as our guidepost for every decision we make throughout the year. This is what distinguishes us from other schools.
Since our mission is rooted in Jesus' Great Commission (Matthew 28:18-20), we know that we are focusing on God's intentions for us. More than just an alternative to public education, we realize that we have the privilege to partner with parents in this all-important task of changing lives by discipling children.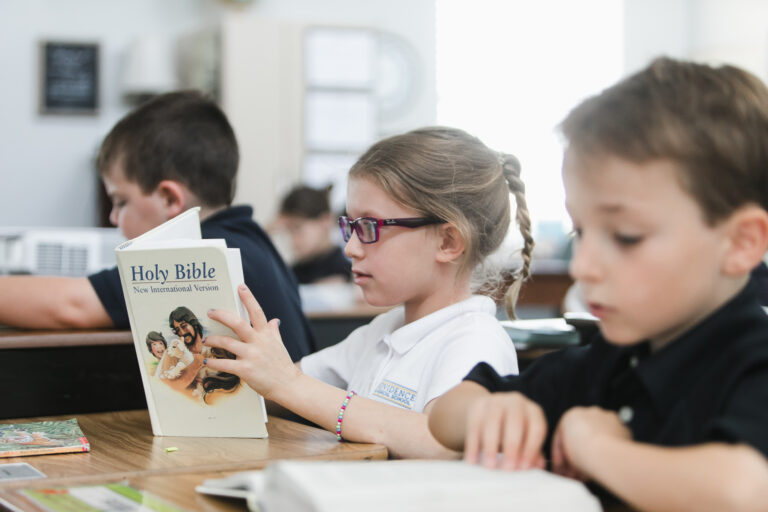 I am reminded of two metaphors that Chrysostom used when speaking to parents about raising children. First, he likened the soul of a child to a statue. To fathers and mothers, he wrote:
Just as we see artists fashioning their paintings and statues with great precision, so we must care for these wondrous statues of ours.
He continued to describe how a sculptor removes the superfluous and adds what is lacking. In like manner, he challenged parents to daily inspect their children to see what good qualities need to be nurtured and added and what unwise or sinful qualities need to be corrected or removed.
Chrysostom then compared a child's soul to a city. As the kings and queens of the city, we are charged with protecting the city from internal and external threats that could harm the city. We are also responsible for nourishing the city to produce righteous citizens.
As I reflected on these metaphors, I was struck by both the seriousness of our task and the joy of being a part of a community that partners together. From both a parent's and educator's perspective, the charge can appear overwhelming, yet we can see how God has equipped us.
First and foremost, God has provided His Spirit who empowers, convicts, confirms, and guides us. Paul wrote the following words which our third graders memorize:
…that according to the riches of his glory he may grant you to be strengthened with power through his Spirit in your inner being, so that Christ may dwell in your hearts through faith… [so] that you may be filled with all the fullness of God."
Ephesians 3:14-19
The personal presence of God indwells us! What an amazing reality and resource!
Additionally, we are further supported because there is great strength in being part of a like-minded community. There are at least two important partnerships we share: the partnership between parents and school, and the partnership of parents with each other. Partnering with parents who take their calling as parents seriously and who express their commitment to their children is a great asset. Living in such a community distinctly enables us to encourage and assist each other. This is greatly reassuring!
Furthermore, we also are uplifted by the broader community that supports our mission. We greatly appreciate and rely upon the collaboration of our local churches and friends of PCS. They understand that the mission of PCS is desperately needed in our society. And while our mission is certainly lofty and challenging, it is not insurmountable. We continue to see the impact of living out our mission in the lives of our students and alumni.

As administration, faculty, and staff implement plans for this year, we continue in our pursuit of healthy growth. We are making every effort to cultivate a Christ-centered atmosphere, to maximize student academic growth, to enhance the student experience, to strengthen our partnership with PCS parents, to increase our impact in the community, and to enthusiastically pursue the vision of an ideal PCS graduate. Our goal is to graduate students who are known for their Christ-like character, their mastery of primary knowledge, their spiritual discernment, and their ability to persuasively communicate with clarity, logic, style, and charity.
To this end, it is our privilege to continue to partner with you. As a team, we seek to communicate frequently and openly with you and are here for whatever you need. We ask that you please make it a habit to read the weekly Connection announcements and get involved in the PCS community as much as possible.
We look forward to seeing everyone back on campus next week!
Sincerely,
Richard Halloran
Head of School
Do you want to give your child an excellent education in a nurturing setting under the Lordship of Jesus Christ? Providence Classical School is the best place for your child to begin, belong, and become who God made them to be! To learn more, watch this video and schedule a tour today!