Why Providence Classical School? (Part 1)
Selecting the best-fit school for your child and family is one of the most important decisions you'll ever make. Every school develops the hearts and minds of its students (for better or for worse), but not every school does so in a way that benefits the student and glorifies God.
Christian families desire that their children reach their full, God-given potential academically, spiritually, and relationally. For most students, this can best be accomplished through the type of classical Christian education offered at Providence Classical School.
But don't take our word for it! Read what new PCS families have to say about why they chose Providence Classical School and their experience to date.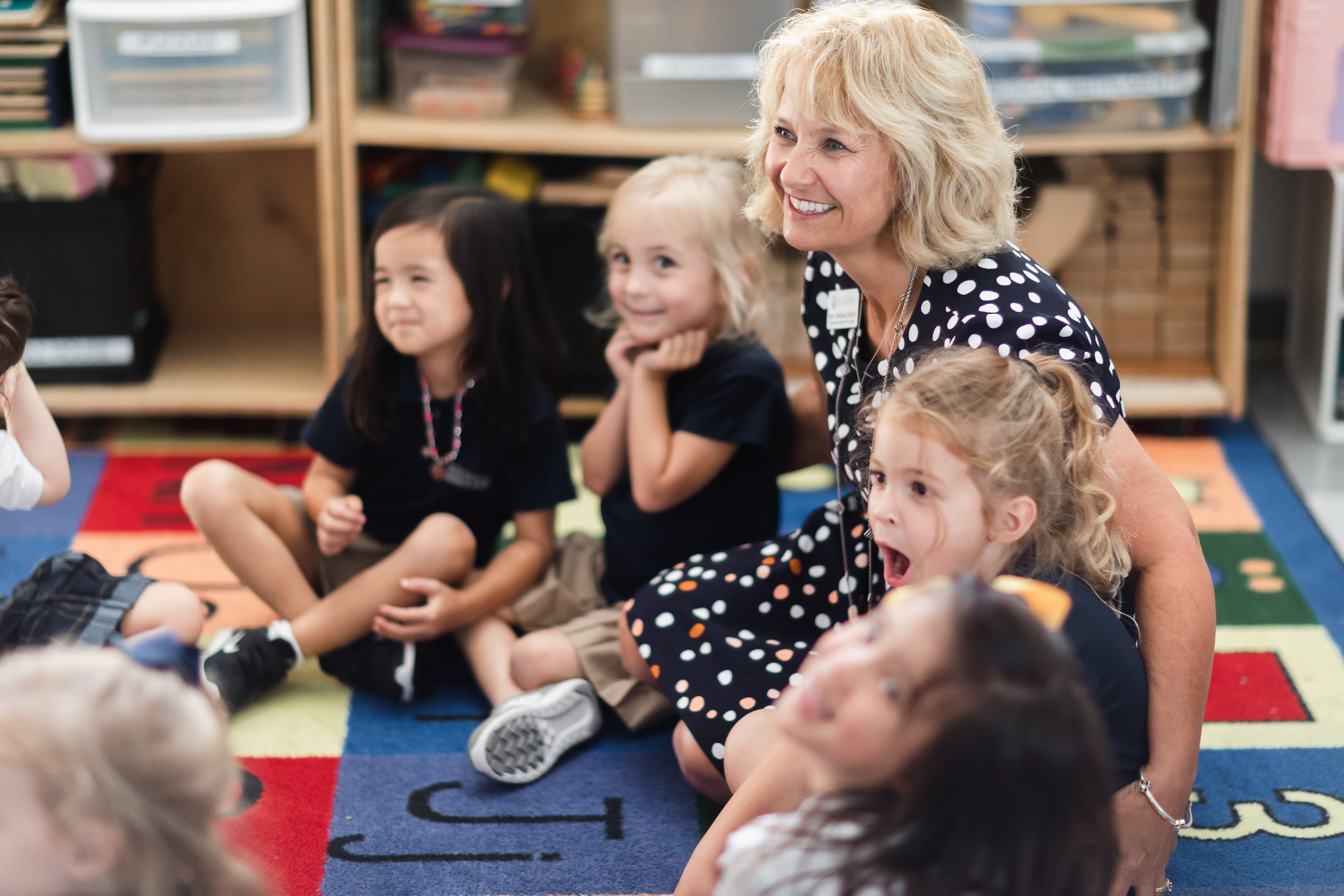 Why did you choose Providence Classical School for your child?
Steven & Kasie Baird
Kate (Pre-K)
When it came time to send our oldest daughter to school, we knew we wanted a place where she would not only learn how to read but also learn more about how to be like Jesus. Providence has exceeded our expectations!
We attended a school preview night last year and were blown away by the poise and speaking skills shown by the students who presented to us. It was exactly what we wanted for our girls! The emphasis on the whole child was very evident and we loved that about Providence.
It was very clear to us that Providence was a school with teachers who taught in ways that were developmentally appropriate. Experiential learning was important. The emphasis on the classical style of teaching was also evident. We knew that Providence was a place where our daughter would feel safe as well as challenged to push herself harder! We knew that she would get a firm Biblical foundation that would help carry her throughout her life. We also knew that she would be held to a high standard and would be appropriately disciplined when necessary. We knew that she would learn how to make the hard, right choices and not the easy, wrong ones.
Six months into Pre-K, we are positive that we chose wisely! Mrs. Lawall has been a wonderful first teacher for Kate! Even in the middle of a pandemic, we could not have asked for a better first school experience for her. She is thriving and loving every minute of being at school. We have loved the fun activities in place to support learning like the Christmas Nativity play and the Pancakes and Pajamas party when learning the letter P. I was so impressed to hear that, when there were struggles, the children were learning to "put others before themselves" because using scripture to teach behavior is exactly what we want for Kate!
We know it is a financial stretch and sacrifice to send our kids to Providence, but we feel like it is worth every penny and can't imagine being anywhere else!! We are grateful for each and every person who pours into and loves Kate. We look forward to watching her grow and also to sending her little sister in a few years to follow in her footsteps!
Would you like to learn more about how classical Christian education at Providence can help you shepherd the heart and mind of your child? Watch our most recent video and schedule a tour with our Admissions Director today!
Brad & Tanya Olsen
Kazley (2nd) & Aixlyn (Kinder)
The reason why we chose to send Kazley and Aixlyn to Providence Classical School is that it is unique. PCS is an island oasis in a sea of academia. We chose PCS because of the challenge it offers our children, to excel and to rise above. We chose PCS because the school glorifies God and his Son, our Savior, Jesus, to our kids and to the public without reservation. Classical education is long-standing and unsurpassed, especially by the modern "progressive" education system.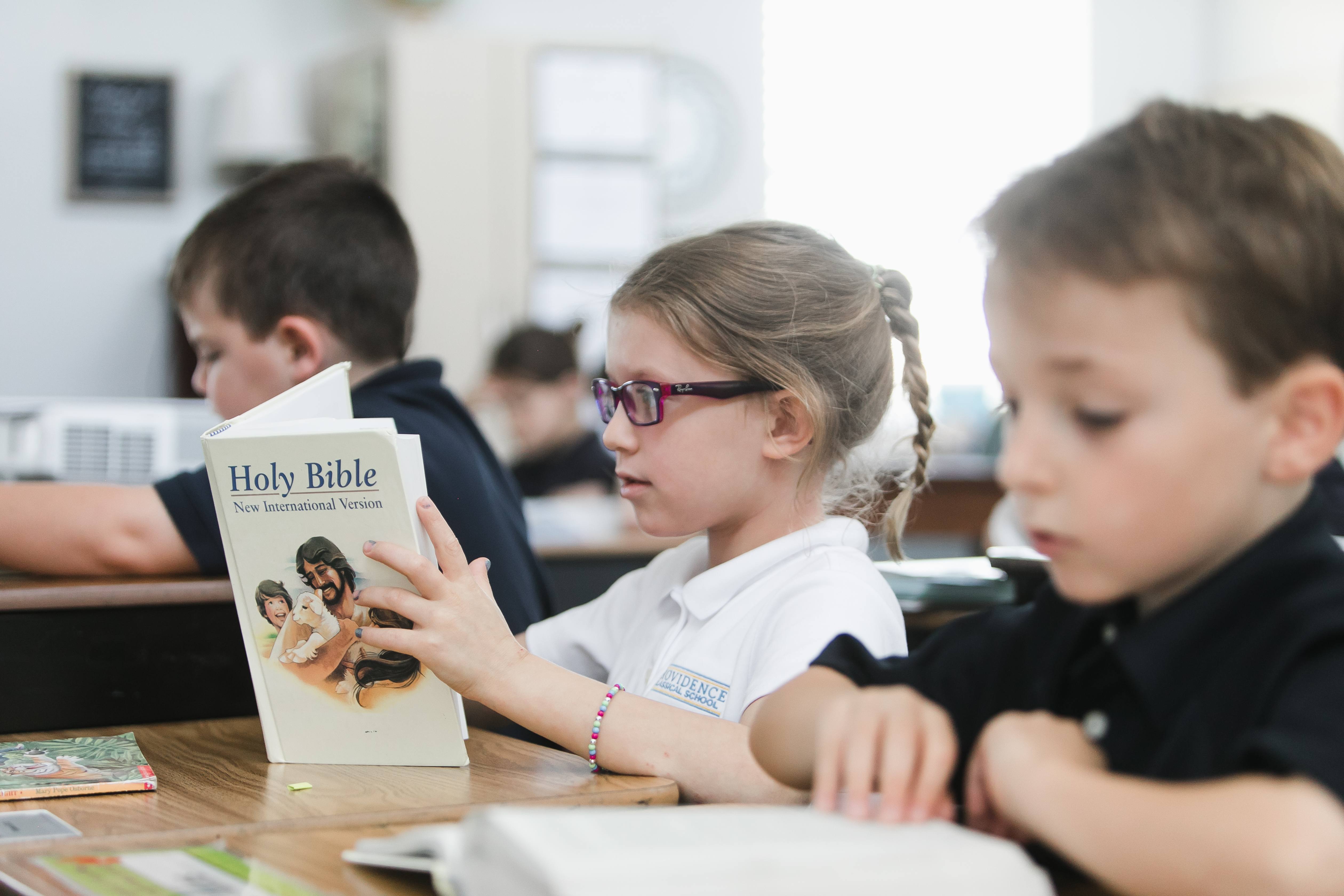 What motivated you to switch to Providence Classical School?
Chance & Cecilia Mentesana
Sarah Grace (3rd)
My wife, my daughter, and I had the privilege of joining the PCS family just this year, and what an interesting year to become a part of this school family!
Prior to coming to PCS, Sarah Grace was in public school for three years, yet she could not tell me one single day what she had learned except that she knew she'd seen her best friend on the playground. She always had very high grades and was always the teacher's assistant. At some point, it occurred to us that Sarah Grace was advanced in her education because of her previous schooling and the educational efforts in our home, not because of what she'd learned in our public school. The teachers had to spend so much time with No Child Left Behind and bringing low-performing children up to passing level that they did not have the time or energy to challenge children who excelled.
We also found that, in our public school, Sarah Grace was exposed to values contrary to those we teach in our home. She brought home a library book on a mature topic that should best be addressed by parents. She learned about other religions and astrology but not about Christmas or Easter. It was time to make a change.
After researching private schools, we narrowed our tours to only two schools. The other school was reputable, large, and had been around for a long time, but it followed the "modern" education model as opposed to classical education. We decided that PCS was the best investment we could make for our daughter. So far, it has been worth every penny, and we have already enrolled for 2021-22! God willing, Sarah Grace will graduate from PCS!
The faculty and staff at Providence are truly AMAZING PEOPLE!!! By this time, we have had a couple of months to interact with many of them in multiple situations, and the experience is the same EVERY SINGLE TIME, EVERY SINGLE PERSON!!! They are incredible, and we are so blessed to be joined to them and to this remarkable school. We have seen Christ in every person and in every situation! Our daughter is learning, comprehending, and retaining as she has in no other school, public or private, prior to PCS. In addition to this, in all of her learning and all of our experiences, Jesus Christ really IS the Alpha and the Omega!
THANK YOU PCS FAMILY FOR MAKING SURE YOUR LIGHT SHINES!!!
Stay tuned for Part 2 of this blog post, when returning families answer the question "Why does your family choose to stay at Providence Classical School long-term?"