Celebrating Black History Month at PCS
It does not take long to observe our world and recognize its fallen nature. Sin has impacted every aspect of life. In recent days, months, and years, the tensions between races have been in the public eye. It is my deep belief that the gospel of Jesus Christ provides the solution to all of our world's brokenness, including our racial problems.
The Scriptures make it clear that all of mankind is made in the image of God, and thus, requires that we treat one another with dignity and respect (Genesis 1:26-27; Matthew 7:12; 22:34-40). The Lord redeems people "out of every tribe, tongue, people, and nation" (Revelation 5:9). As the broader world struggles with racial tensions, we have the opportunity to bring hope and healing.
If you spend a few minutes at Providence Classical School, you will probably hear someone refer to our mission statement: We are a Christian school using the classical model to train students to impact their culture for Christ. This is the heartbeat of our school community and our daily motivation.
We will know that we are fulfilling this mission when we see that our students are being transformed by the renewing of their minds, becoming more Christ-like, and resulting in our portrait of an ideal PCS graduate. The ideal PCS graduates will be known for their Character, Knowledge, Discernment, and Communication.
PCS students practice these characteristics from our youngest grades, culminating in their Senior Thesis. Throughout the educational process, we train students to winsomely impact the culture. While society often attempts to silence people from participating in rich discussions, we encourage our students to dialogue and engage with people of all backgrounds. We cannot impact the culture if we don't engage with people and ideas.
This month, we had an opportunity to support our students as they took the time to personally explore parts of our history that are often overlooked. In recognition of Black History Month, Student Council leaders developed a plan to research men and women who have made significant contributions to American history and current events, with the goal that PCS students would learn from the character and courage shown by these individuals. While Black History is a part of American History, we also recognize that the plight of African Americans has been uniquely difficult. As President Ford stated, this month allows us "to seize the opportunity to honor the too-often neglected accomplishments of black Americans."
These brief biographies have been posted several times a week in the All Upper School team in Microsoft Teams, but I wanted to give the rest of our school community an opportunity to read a sampling of what our students have prepared. We applaud their desire to learn beyond the scope of the classroom and the initiative they took in preparing these biographies.
Semper excelsior ad gloriam Dei
(Always ever upward to the glory of God!)
Richard R. Halloran
Head of School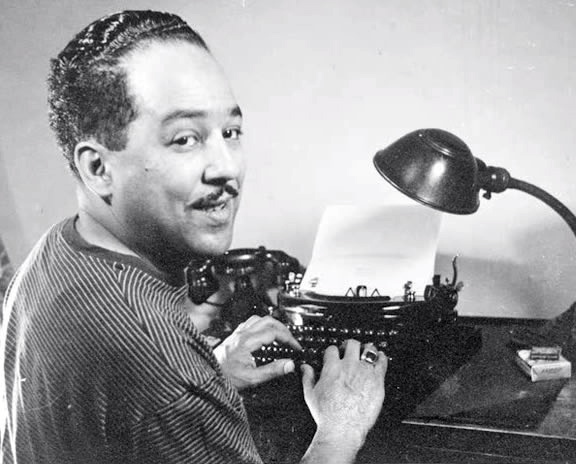 Langston Hughes
1901 – 1967
Langston Hughes was an African American poet born in Joplin, Missouri. Throughout his life, he traveled all around the world and wrote his first book of poetry, The Weary Blues, while living in Washington D.C. with his mother and her family. He attended college at Columbia University but dropped out to pursue writing, transferring three years later to Lincoln University.
In 1930, his first novel, Not Without Laughter, received a Harmon gold medal for literature. He was heavily influenced by Walt Whitman, Carl Sandburg, and Paul Dunbar. His works of poetry and writing were highly influential in the Harlem Renaissance of the 1920s. He wrote about the stories of fellow African Americans in a way that shed light upon their culture, language, love of music, and laughter. As well as his published literature and books, he was a playwright, completing 11 plays in his lifetime.
Hughes died of prostate cancer in May of 1967 in New York City. His resting home in Harlem has become a landmark by the New York City Preservation Commission, visited by many to this day.
Student writer: Emma Wiggins, Student Council Treasurer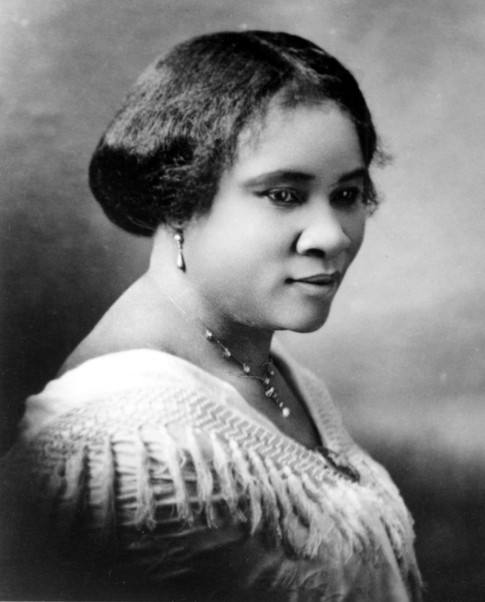 Madam C. J. Walker
1867-1919
Madam CJ Walker was the first female self-made millionaire in America. Having been born to enslaved parents in Louisiana in 1867, her experience with hair loss led her to create a line of best-selling hair care products for African American women. After moving to Denver in 1905 with just one dollar to her name, Walker used her natural talent for entrepreneurship to create a business empire and sold her products to women all across America. She is remembered for her business expertise and her philanthropic work, establishing charitable organizations aimed at helping working-class African Americans. The self-made millionaire paved the way for future African American entrepreneurs, and her contribution to the Black American community still resounds to this day.
Source: History.com
Student writer: Tad Latawiec, Student Council Vice President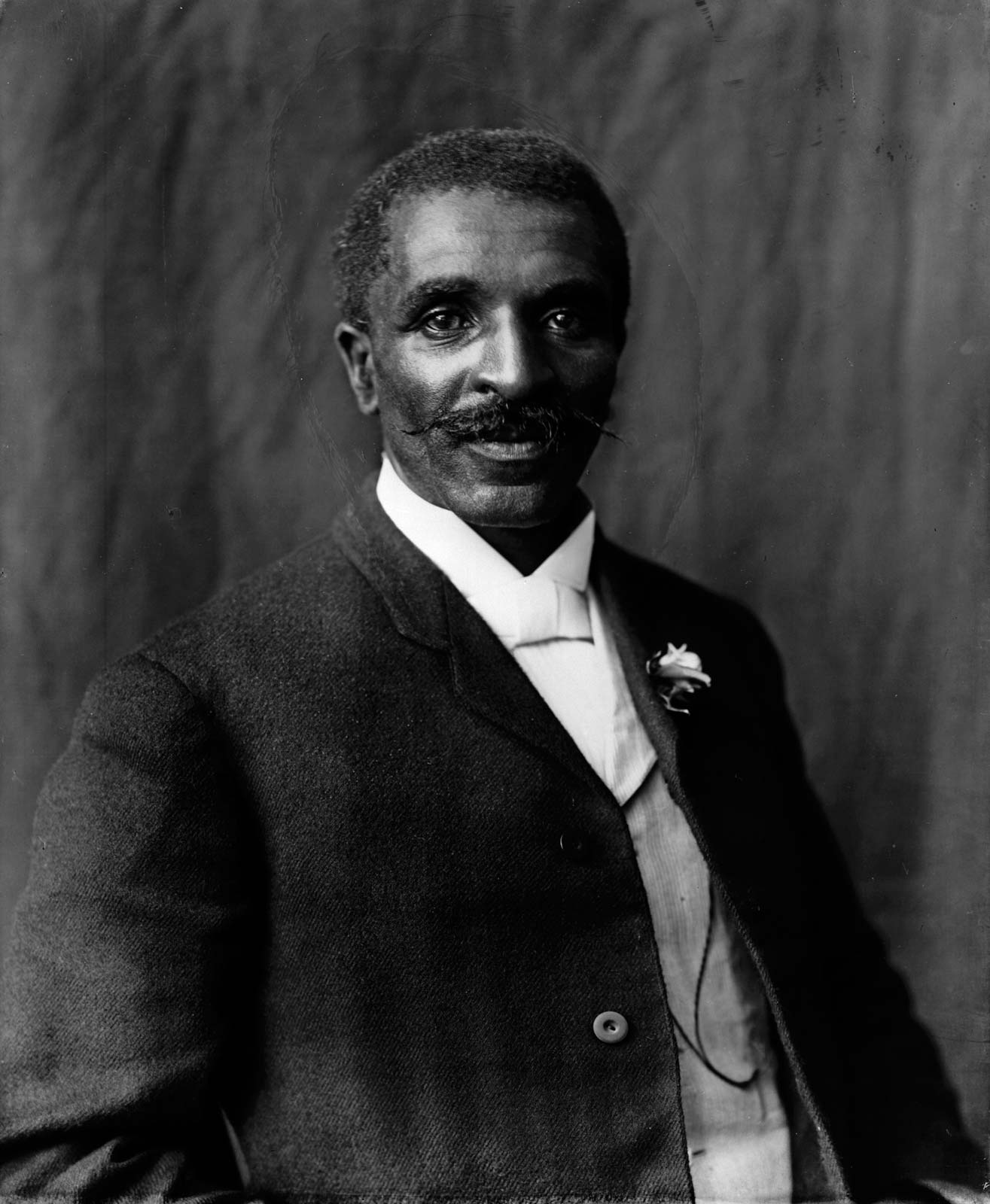 George Washington Carver
1864? – 1943
George Washington Carver was an agricultural scientist who fought hard to get an education, got rid of the Southern farmers' heavy reliance on cotton for income, and came up with hundreds of uses for the peanut.
Carver was born near the end of the Civil War. He sought an education doing various jobs and reading books in order to gain experience and knowledge. He graduated high school in his late twenties and went on to find a university to attend. However, because of his skin color, he had a tough time finding a college that would accept him. He ended up going to Iowa State Agricultural University and became the first African American to earn a Bachelor of Science degree. When he graduated, he took a job as the head of agriculture at the Tuskegee Institute, a college for people of color, led by Booker T. Washington.
When a blight of boll weevils came in and destroyed most of the South's cotton (which was a major source of income at that time) in 1914, he taught farmers how to grow other crops to produce a source of profit. He produced numerous ways to use the peanut, such as peanut animal feed, peanut dye, and peanut soup.
Carver died on January 5, 1943, at age 78. Soon after his death, Franklin D. Roosevelt, the president at that time, made a monument in his honor. There are many libraries and schools named after him, including a high school in Houston's very own Aldine Independent School District.
Resources: History.com, Science History Institute
Student writer: Sam Bachelder, 7th Grade Representative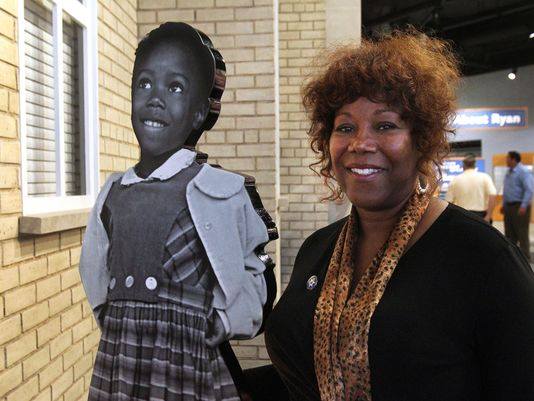 Photo credit: Ruby Bridges on Facebook
Ruby Bridges
1954 – Present
Ruby Bridges was the first African American child to attend an all-white elementary school in the south. In 1960, at the age of six, she was escorted to William Frantz Elementary School in New Orleans by her mother and four federal marshals. In 1999, she established the Ruby Bridges Foundation to inspire children and to promote tolerance; this foundation is still running today.
To this day, Ruby Bridges continues to be an active promoter of Civil Rights. She travels to share her story and to advocate for equality.
Sources: Biography.com, Britannica.com, Ruby Bridges Foundation
Student writer: Emilia Fong, 11th Grade Representative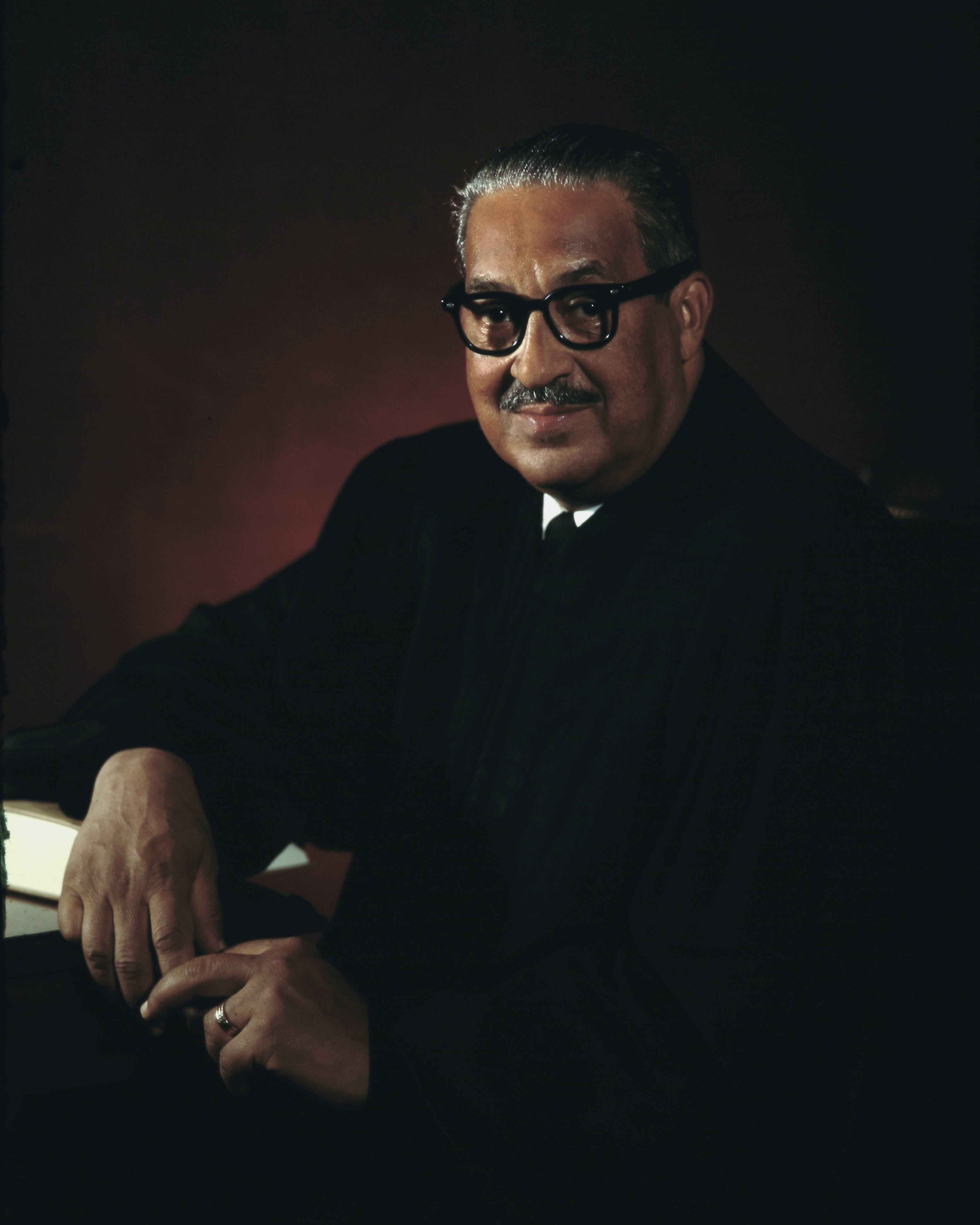 Thurgood Marshall
1908 – 1993
Thurgood Marshall is known for his accomplishments as a civil rights activist. He is best known for his fight in the supreme court case, Brown vs. Board of Education, which helped him become the first Black Supreme Court justice. With his strong will and perseverance, he was able to win the case, making it possible for African Americans to attend school with equal opportunity. Marshall and others believed it was unfair for Black Americans to receive an inferior education. They fought long and hard to give them greater educational opportunities and potential for achievement.
Source: Britannica.com, UScourts.gov, History.com
Student writer: Sara Hernandez, 8th grade Representative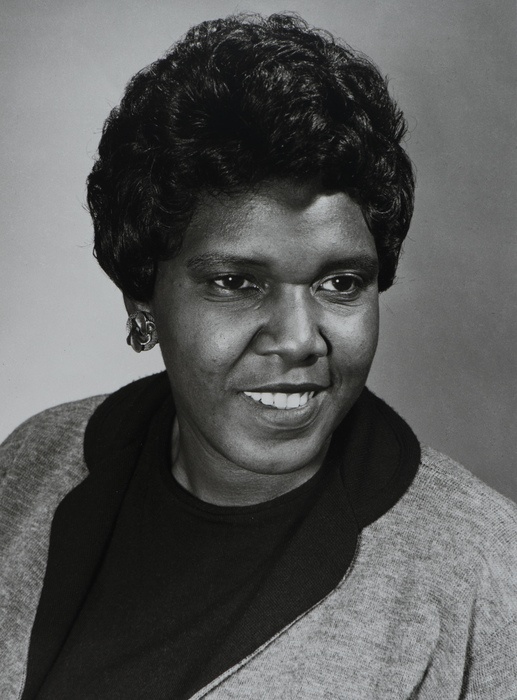 Barbara Jordan
1936-1996
Born in Houston, Texas, Barbara Jordan was the first Black American woman ever to be elected to the Texas State Senate. Later, she was elected to the U.S. House of Representatives, becoming the first Black American congresswoman from a Southern state. While in Congress, Jordan grew to be an incredibly influential figure. She even gave the opening statement in Nixon's impeachment hearing. Before her death, Jordan received the Presidential Medal of Freedom from Bill Clinton for her many political accomplishments. Jordan paved the way for women and minorities in politics.
Source: History.com, Biography.com
Student writer: Caroline Young, Student Council Chaplain
Would you like to learn more about how classical Christian education at Providence can help train your children to impact their culture for Christ? Watch our most recent video and schedule a tour with our Admissions Director today!