Driving to work this morning was strange. Wednesdays are normally an unpredictable commute for me. Mondays and Fridays are generally light. Tuesdays and Thursdays are normally very heavy. Wednesdays however are unpredictable – generally heavier than Mondays but lighter than Tuesdays, impossible to predict with any precision. But this Wednesday's commute was strange. It was more like Sunday. "Where are all the cars?", I thought. My normal routine is to get in the car, connect my smartphone, and see which of the various combinations of streets, toll roads and highways is recommended by the algorithm supposedly derived from a light speed synthesis of data from the commuters who went before me. I have learned that the traffic insight generated by my portable communication device is far superior to the insight distilled by 21 years of navigating the same journey. Today's selection surprised me. "I never go that way during the week", I thought, "not unless I take the morning off and travel during the midday."
The strangeness of the commute was continued when I pulled up to the parking lot I normally use and saw the entrance blocked by lonely orange sentinels. From the time I turned onto the street, parked in an alternate lot, entered the building, rode the elevator and placed my hand on the handle of the door leading into my office suite I did not see a person. No one. I was visibly relieved when I opened the door and saw my office manager smiling at me. This was the first indication that I was not in the Twilight Zone (or was I?). I nervously joked about both of us missing the rapture and was thankful that my nervous gesture was received with welcome laughter. Today has not been and will not be normal.
At least not normal in the sense of resembling days in weeks past. It may very well be normal in terms of what to expect for the near future.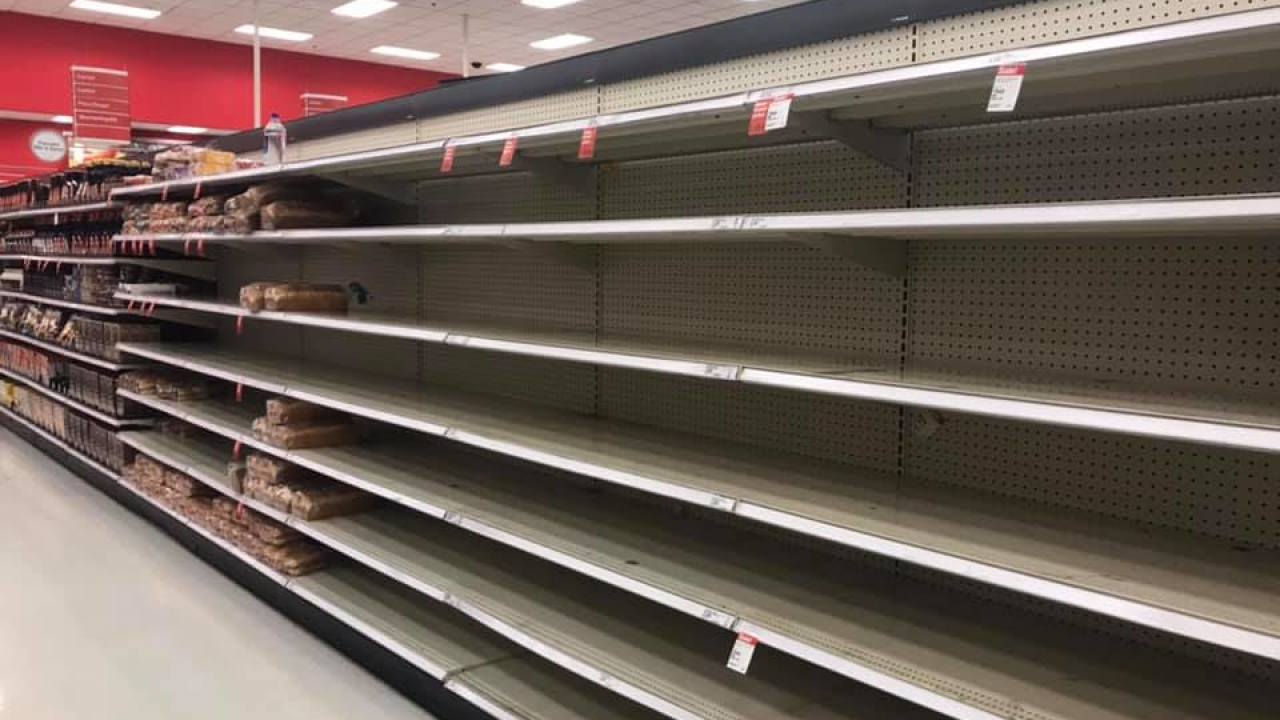 It is time to define, at least for the short term, a new sense of normal.
It is now normal to treat everyone around me as if they have the flu.
It is now normal for everyone around me to treat me as if I have the flu.
It is now normal to not have everyone around me.
It is now normal to wonder what supplies the grocery store will have in stock, and to plan meals around what I can find at the store and in my cupboard.
It is now normal to not slow down as I drive through the school zone during a school day.
What is your new normal?
Are you working from home surrounded by children instead of coworkers
Are you craving fast food from a drive through just to get out of the house
Are you rationing bread and toilet paper squares – just in case?
All of us are having to acknowledge that this virus has changed the way that we live – the way that we will live.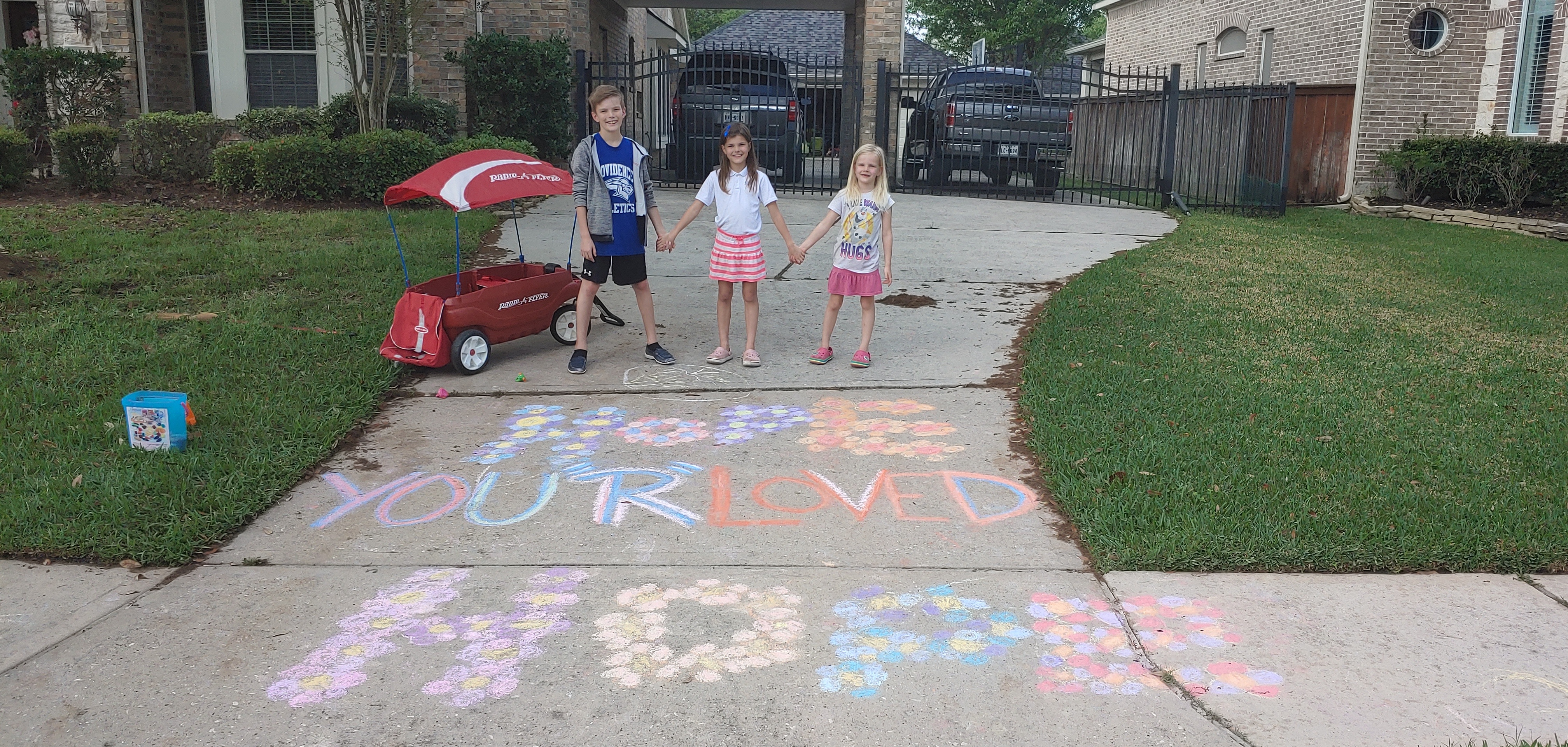 Here are some suggestions to help walk through this season of adjustment.
ACCEPT – accept that we must change our expectations of the people and institutions around us.
GRIEVE – grieve the loss of those expectations and of those objects of expectations.
CELEBRATE – celebrate with gratefulness of heart for the good that is still in our lives and in the world. The psalmist was always careful to balance grief with gratitude. We should do no less.
REST – rest your mind and body. Slow down consumption of news. Slow down your busyness and activity. Be still and know God more deeply.
FEED – feed your body and your soul. Give them both the nutrition that they really need. Eat well, eat right. Meditate on the things that bring glory to God.
CONNECT – connect with God, with nature, and with others. Be open to receive from God and His creation a fresh understanding of who He is. Connect with others by phone or video to share requests and concerns. Social distance does not mean social withdrawal or isolation.
And remember – God has got this. God has got you.
He SEES you – He knows your situation. Every detail.
He HEARS you – your words, your whispers, even the unspoken wonderings of your heart.
He KNOWS you – He created you. He knew you before you were even born. You are not a mistake and you are not a disappointment, even when you are afraid.
He LOVES you – He loves you with a love that is beyond your comprehension. It is true.
I leave you with this passage from the 4th chapter of Paul's letter to the church at Philippi:
Rejoice in the Lord always. I will say it again: Rejoice! Let your graciousness be known to everyone. The Lord is near. Don't worry about anything, but in everything, through prayer and petition with thanksgiving, present your requests to God. And the peace of God, which surpasses all understanding, will guard your hearts and minds in Christ Jesus.
Finally brothers and sisters, whatever is true, whatever is honorable, whatever is just, whatever is pure, whatever is lovely, whatever is commendable—if there is any moral excellence and if there is anything praiseworthy—dwell on these things. Do what you have learned and received and heard from me, and seen in me, and the God of peace will be with you.
About Adam Mason, MAMFC, LPC-S, CSAT:
Adam Mason is an ordained minister of Christian counseling at Houston's First Baptist Church and a licensed professional counselor in the state of Texas. He has a Master of Arts in Marriage and Family Counseling from Southwestern Baptist Theological Seminary and a Master of Arts in Religious Education with an emphasis in administration also from Southwestern. He regularly attends continuing education related to his field and has specialized training in the area of Spiritual Direction.