What Are the Benefits of a Gap Year?
Schools are an essential way of teaching and training children. Christian schools provide knowledge, wisdom, and guidance to children as they grow in their personal and spiritual lives. From Pre-Kindergarten to high school, Christian schools guide children and help them grow into responsible and composed adults who share their love of God with the world. These young adults then launch into the world, most often matriculating to a university that will continue their training toward a career and beyond.
This year, the COVID-19 pandemic interrupted this training process in schools and universities around the world. Our PCS administration, faculty, and staff have shifted to blended learning and will continue to provide the excellent classical education our families have come to expect from the school.
But what about our recent and soon-to-be graduates who are faced with potential changes to their college plans? Is there another option after high school in addition to college or career?
In-between school and college, some students choose to take a "gap year" from their studies. Several Christian gap year programs are geared exclusively toward expanding young adults' faith and spiritual development while giving them a new perspective on the world. Why should some students take a gap year after high school?
With extensive benefits to taking a gap year after school, most students come back with more confidence and improved faith. Taking a Christian gap year is a great way for teenagers to understand themselves, discover the world, and build on their Christian faith.
A gap year can teach practical life skills.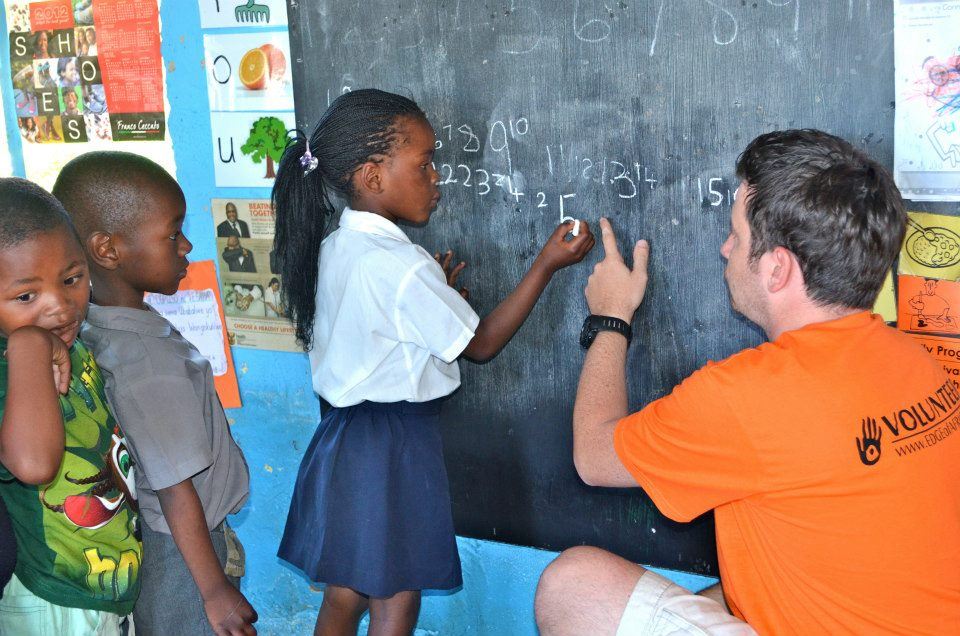 There are numerous programs for teenagers who are finishing school and looking for a gap year before they start their college studies. While some of them take place in the United States, others involve traveling around the world, often in challenging countries.
Each program introduces teenagers to practical life skills, from mundane ones like cleaning, washing, and preparing food to more complex ones such as speaking in public, managing one's finances, cooperating, sharing with others, and following rules.
Such skills are crucial skills, no matter their life's path. While a classical Christian school prepares children for the future academically and spiritually, living on one's own offers additional opportunities to expand one's life skills.
Explore life's big ethical and spiritual questions.
A gap year presents a great opportunity to explore life's ethical and spiritual questions.
The teenage years are an essential time of self-reflection and discovery. The Rhetoric Phase of classical Christian education teaches students to ask themselves difficult questions and struggle through to a conclusion. When on a Christian gap year, without the pressure of studies, adolescents are given the time and opportunity to reflect further on the world and on their own perceptions and beliefs in light of Scripture.
What is the purpose of my life? How will I live out my faith? How do we understand the pain in the world? How will I stand for God's Truth?
Living in a new environment pushes adolescents to think beyond what they already know. It provides them with fresh perspective and stretches them outside of their comfort zone. Being able to ponder such questions can help them establish strong foundations regarding themselves and their Christian faith.
Learn to live on one's own.
One of the most demanding, but also thrilling, events in an adolescent's life is to live on their own.
Taking a gap year means being away from home. It also means not having their parents take care of them, feed them, and wash their clothes. A gap year is a dress rehearsal for real life.
In the relatively sheltered and protected environment provided by gap-year programs, adolescents learn how to take care of themselves and to be responsible and independent adults, while having the safety net of the program.
Serve others.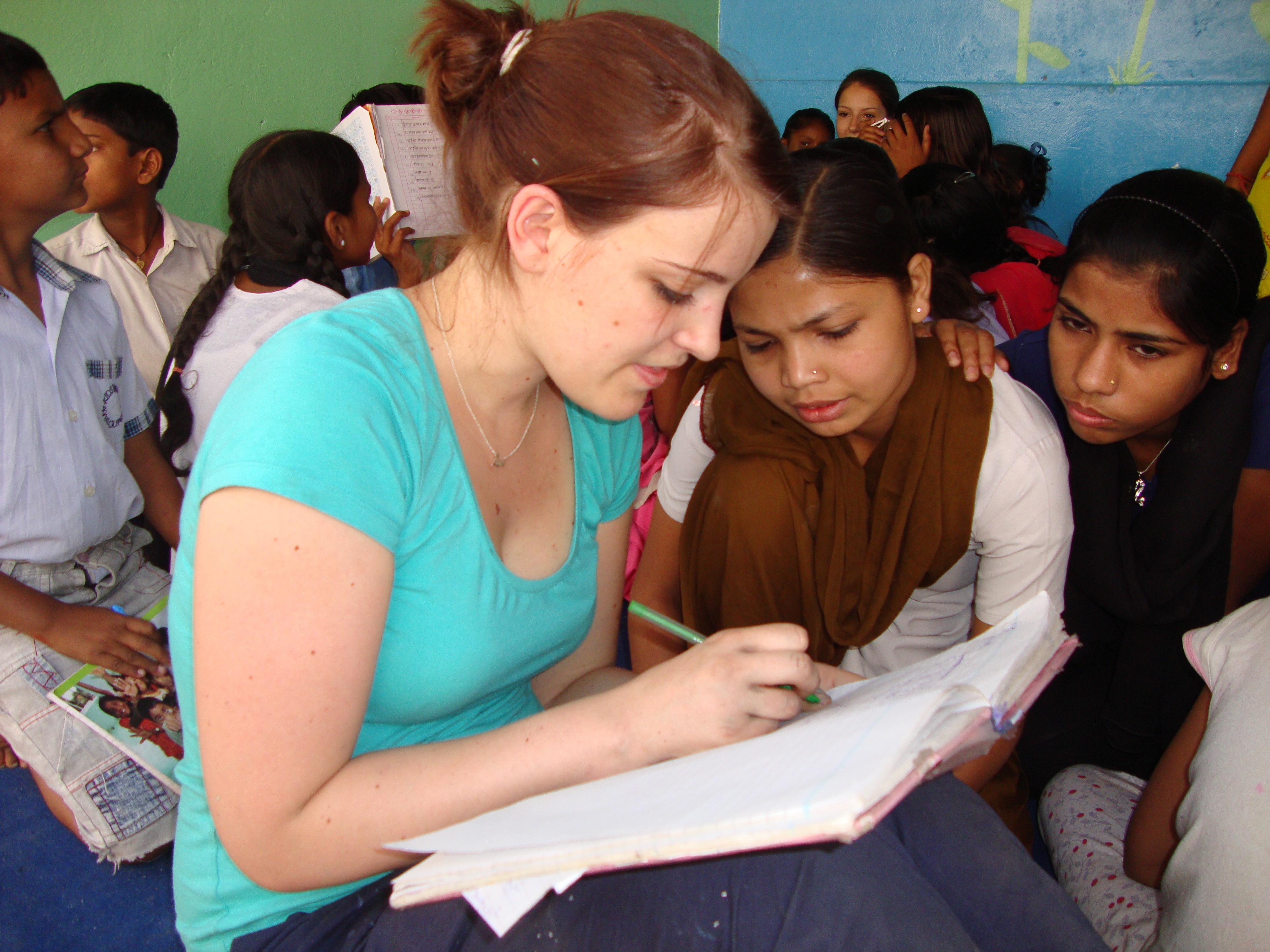 One of the best aspects of a gap year is that adolescents and teenagers are expected to serve others.
Soup kitchens, elder care facilities, taking care of children, teaching, or even building schools for less fortunate children: these are all services meant to teach humility and compassion.
Christianity is about serving others, especially those in greatest need.
Serving others brings love and joy to the world. As Jesus said, "A new command I give you: Love one another. As I have loved you, so you must love one another." (John 13:34). By learning to serve others, we learn to love well.
A gap year can teach Christian values.

A gap year can show adolescents and teenagers what Christianity is really about.
Through the various programs, young adults can cultivate humility, faith, and generosity, among many other values. They can grow in compassion. Through working with the community, young adults can understand what it means to lay down their lives for others.
A gap year makes our faith come alive.
There are major Christian values that can be taught in practice and in real life during a Christian gap year. Think of humility as it was shown in Mark 9:35: "Anyone who wants to be first must be the very last, and the servant of all." Serving others is the ultimate display of humility.
Another Christian value is to share money and time with the less fortunate.
Spending a gap year means spending valuable time that could be spent in college. Instead, by choosing a gap year, teenagers opt to help others. "If you spend yourselves on behalf of the hungry and satisfy the needs of the oppressed, then your light will rise in the darkness, and your night will become like the noonday" (Isaiah 58:11). A gap year can embody this teaching.
And finally, the most important one: Young adults learn to respect all people.
Is there a better way to respect all people than to spend a gap year with people to whom we are not connected, but who are as valuable as us as children of God? As Paul said in his letter to the Ephesians, "As a prisoner for the Lord, then, I urge you to live a life worthy of the calling you have received. Be completely humble and gentle; be patient, bearing with one another in love" (Ephesians 4:1-2).
Love involves honesty, generosity, peace, and good-will among people.
Meet other Christians.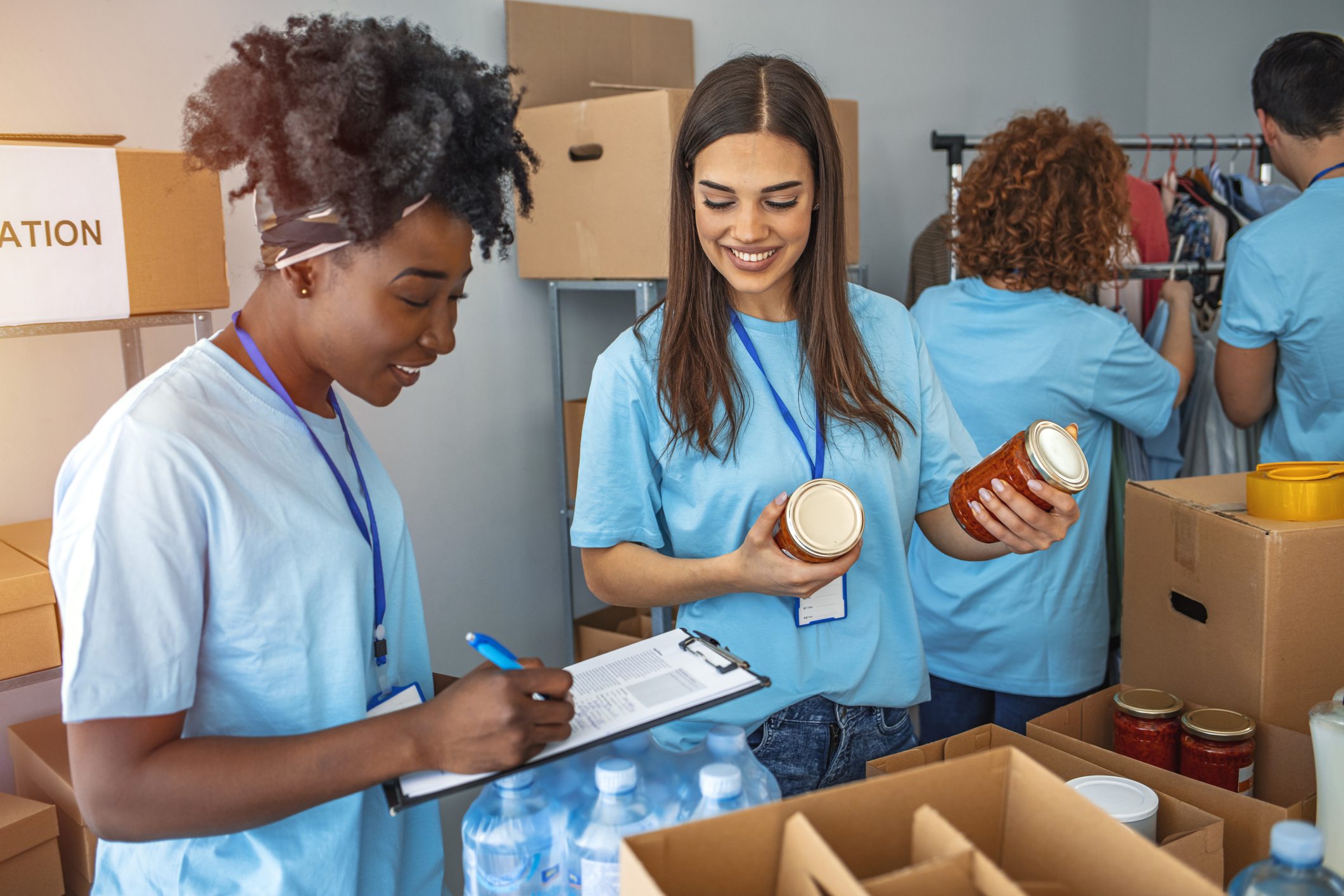 Christian gap-year programs help young Christian adults meet other Christians who share the same values and expectations.
Meeting new people who treasure similar views is an eye-opening experience. It also helps young adults build a sense of Christian community.
Making like-minded friends expands a person's social circle with people who understand and support each other. Finding the time and space to connect with God is what Christianity requires of us. Doing so with like-minded people is a fantastic way to share this spiritual experience with the body of Christ.
Discover the world.
A lot of children in the United States live sheltered and protected lives. However, many people around the world are not so fortunate. Taking a gap year can broaden one's understanding of how others live and recalibrate what is considered "normal."
Teenagers taking a Christian gap year will acquaint themselves with new cultures, new people, new foods, and new environments. Being accepting of new situations will make these teenagers more generous and loving adults, which is the Christian way.
Become a Christian leader.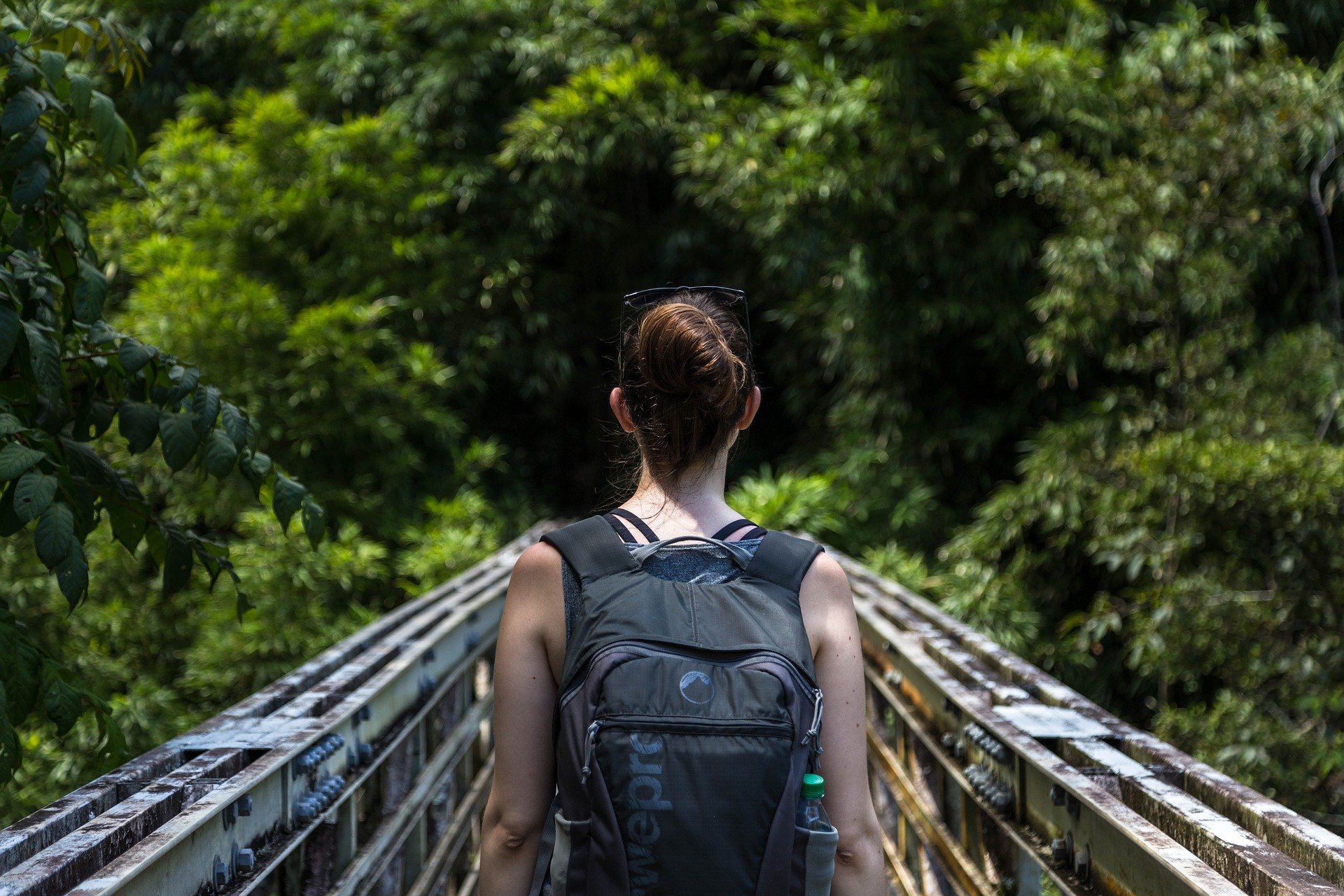 A gap year can seem like an adventure to many teenagers and young adults. But taking responsibility for themselves and developing new skills and abilities is what will make them creative and responsible adults.
A gap year can solidify a person's faith and turn them into great Christian leaders.
Through the various activities, spiritual thought, and service to others, young adults can build their own faith. Then these teens can become great Christian leaders and share their wisdom and beliefs with others.
A gap year is an excellent maturing experience.
With all the activities involved in a Christian gap year, teenagers are allowed to mature while having Christian guidance.
No matter how well a school prepares and trains children, maturity comes from experiencing the world.
Sharing with new people, following rules, and discovering one's purpose in Christ are all exercises that mature people. A well-rounded and mature young adult will be a successful student and, later on in life, an outstanding professional and loving Christian.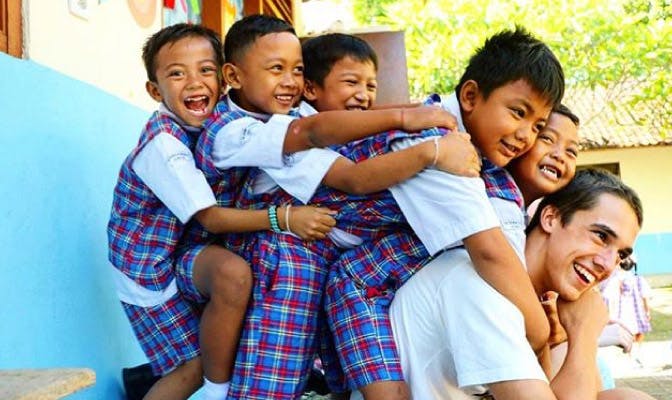 So, are gap years worth it?
Yes! Various Christian gap-year programs cater to different tastes and preferences. They are each geared toward teenagers who want to experience the world and learn while applying their Christian teachings and values.
A gap year can lead to young adults to become gentler, more mature, and more knowledgeable about what being an adult Christian means.
Therefore, I urge you, brothers and sisters, in view of God's mercy, to offer your bodies as a living sacrifice, holy and pleasing to God—this is your true and proper worship. — Romans 12:1