The house system at PCS encourages students in friendly competition, authentic camaraderie, intentional mentoring, and dedicated service to God and to others. Our houses provide opportunities for students to care for one another as they receive guidance from our trusted faculty Masters.
Within their houses, Upper School students compete in house games, share in house fellowship, and serve our school community together. Each year, rising 7th graders and new students are placed in one of four houses, which will be their house throughout their time at Providence and beyond.
This week marks the kick-off of the house system at PCS. Due to the current pandemic, we have been unable to hold our typical house induction ceremony or the Upper School retreat. However, our house captains and Upper School Principal Carmen Watson are wrapping up a fun week of activities intended to welcome the new Upper School students to each of their houses. Thank you to our house leaders!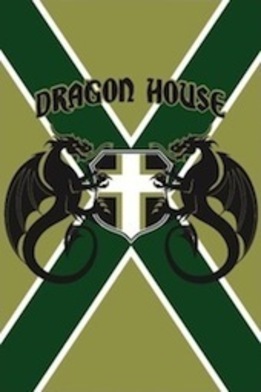 Dragon
House Captains
Jenna Haaland
Kate Muntsinger
Masters
Sarah Bradley
Amy Marusik
Carla Rossi
Adrian Smith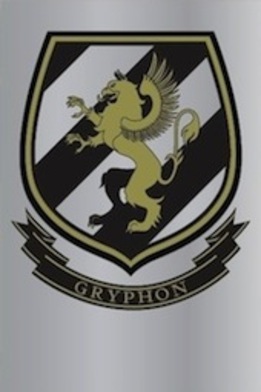 Gryphon
House Captains
Kade Lynch
Bailey Millican
Masters
Brad Finkbeiner
Tom Neal
Jennifer White
Michael Dearman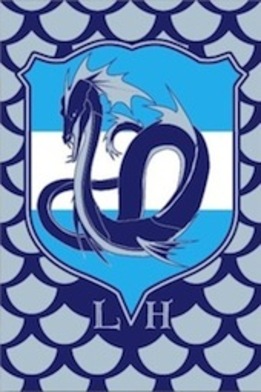 Leviathan
House Captains
Stephen Russell
Jack Wilson
Masters
Christy Benthem
Mandy Bookter
Sean Dickard
Brandy Powers
Casey Wilson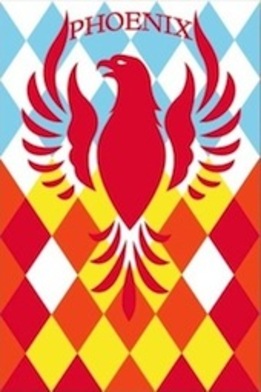 Phoenix
House Captains
Wesley Bruce
David Reenders
Masters
Juan Alcala
Joy Berkhouse
Dawn Ontiveros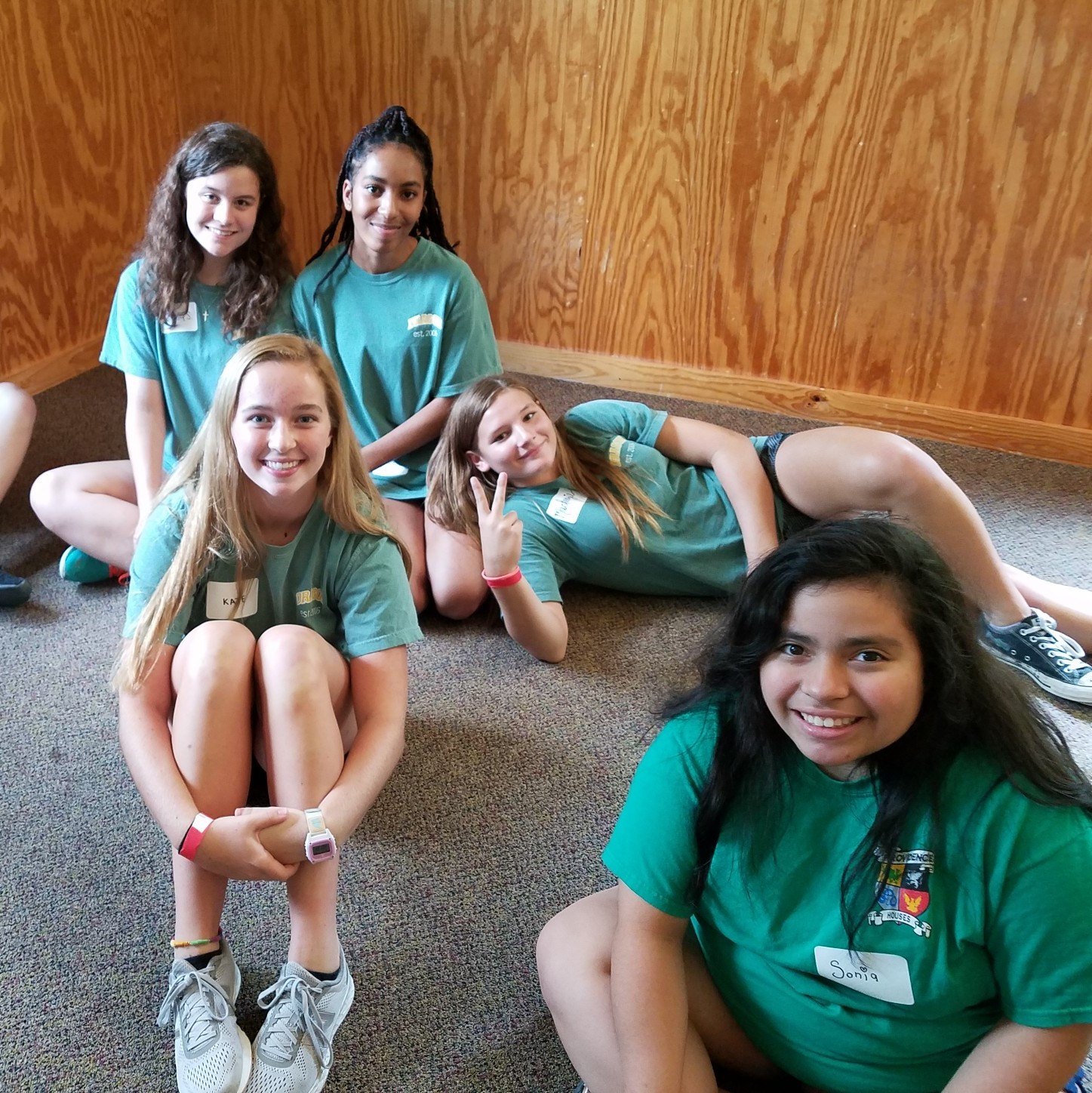 We asked Ms. Watson to share her thoughts about the house system at PCS.
What goals do you have for the house system this year?
Ms. Watson:  This year will be a challenging one for our PCS community, just as it will be for all schools. This kind of situation puts the squeeze on everyone, and as our hearts are squeezed, what comes out under that stress shows what's really going on inside—whether or not we're bearing good fruit. At the same time, the pandemic has stripped away so much of the activity that might previously have kept us too busy to build deep relationships with others.
My prayer for this year is that God will use this pandemic to help us evaluate what's most important for our school community and the house system and to build on those things. I hope this time will be an opportunity for students to get back to the basics of building strong relationships with one other, encouraging each other, and spurring one another on toward love and good deeds.
Our house Masters will continue to mentor our house captains, and the older students will have opportunities to mentor younger students. The goal is that they would learn from, encourage, challenge, and pray for each other. I hope we'll see a lot of personal growth amongst our Upper School students—that those who do not yet know Christ will give their lives to Him, that those who already know Christ will grow in maturity in their walk with Him, and that we will grow together as a community of believers.
It's going to be an incredible year! Even during this pandemic, God is still God, and He's still in control. He will stretch and grow us through this experience in ways we cannot even comprehend.
How can parents get involved with the house system at PCS this year?
Ms. Watson:  We expect that house activities will look a bit different this year, and parents will be instrumental in making these changes possible. We will communicate needs through the Connection, and anyone who is interested in helping can email me at cwatson@pcsclassical.org.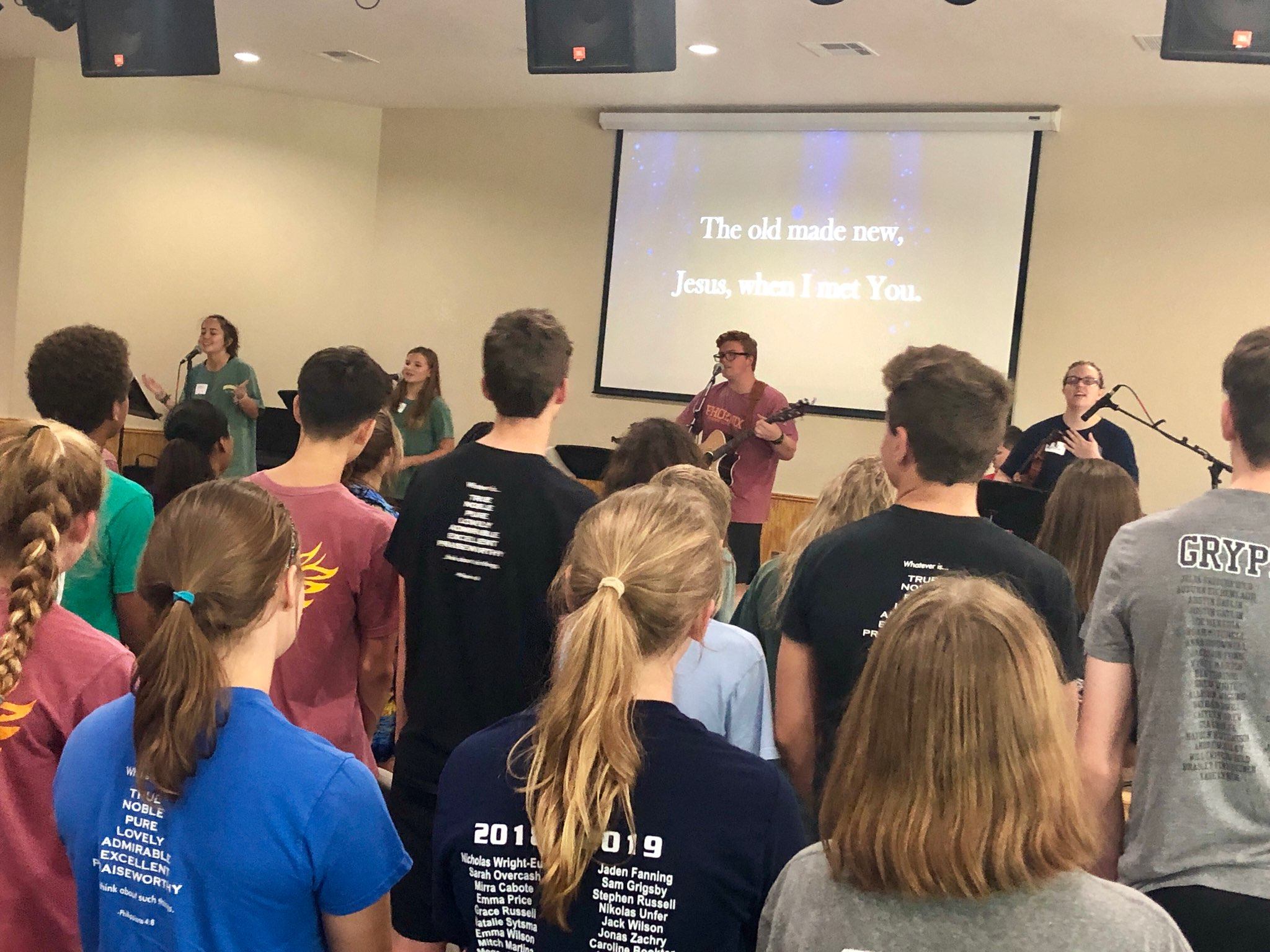 We also spoke with the new house captains about their experience with and expectations for the house system this year.
How would you describe the personality of your house?
Jenna Haaland & Kate Muntsinger (Dragon):  Dragon is both passionate and servant-hearted. Service is a big deal in our house, and working together is always rewarding. Dragon House feels very competitive, energetic, and determined. From house math challenges to house fellowship to playing Capture the Flag, Dragon will do its best no matter what!
Kade Lynch & Bailey Millican (Gryphon):  Gryphon House is very upbeat. We all love to have fun and laugh when we are together. We're also a very curious house. In house fellowship last year, our captains led us through the book of James. There were so many questions!
Stephen Russell & Jack Wilson (Leviathan):  The personality of Leviathan House is competitive but also servant-hearted, good-spirited, and humble.
Wesley Bruce & David Reenders (Phoenix):  Phoenix is quiet from the outside, but we are strong in community and love. Our house is well-rounded. We always give our best in both academic and athletic games and enjoy our fair share of victories along the way. Consistency is key!
How has the house system impacted you personally during your time at PCS?
Wesley Bruce (Phoenix):  I've enjoyed being part of the house system because, as a young upper school student, I didn't know what to expect in the coming years. The upperclassmen were able to mentor and help me, and now I am excited to be able to do the same.
Jenna Haaland (Dragon):  From being mentored by upperclassmen when I was in 7th grade to mentoring the underclassmen this year as a senior, dominating in dodgeball and Pictionary at house games, and worshipping as a house once a month, the House System has created a strong sense of community and has taught me a lot about student leadership. Dragon has given me some of my favorite friendships and memories at PCS.
Bailey Millican (Gryphon):  The house system is a very unique opportunity that PCS offers. It encourages meaningful relationships among grades and friendly competition.
Jack Wilson (Leviathan):  The House System at PCS has given me a great Upper School experience through games, service, and fellowship.
What is your favorite thing you do together with your house?
Stephen Russell (Leviathan):  I think my favorite thing is the competition in house games. House games are a great way to bond as a house and competing with the other houses is really fun!
Wesley Bruce (Phoenix):  I really liked when we had house fellowship, because it gave us a chance to just talk with each other without any pressures of winning games or scoring points. I am hoping to be able to do this this year.
Jenna Haaland (Dragon):  My favorite thing to do with my house is just getting to know everyone through our House Fellowship small groups and at the House Retreat. Because of these small groups I have had so much fun getting to know some of the underclassmen that I usually wouldn't have the chance to talk to, and I've had the great opportunity to pray for them and walk with them through God's word!
Kade Lynch (Gryphon):  My favorite thing to do with my house is house games. Competing with my house against other houses is super fun and builds great bonds with each other.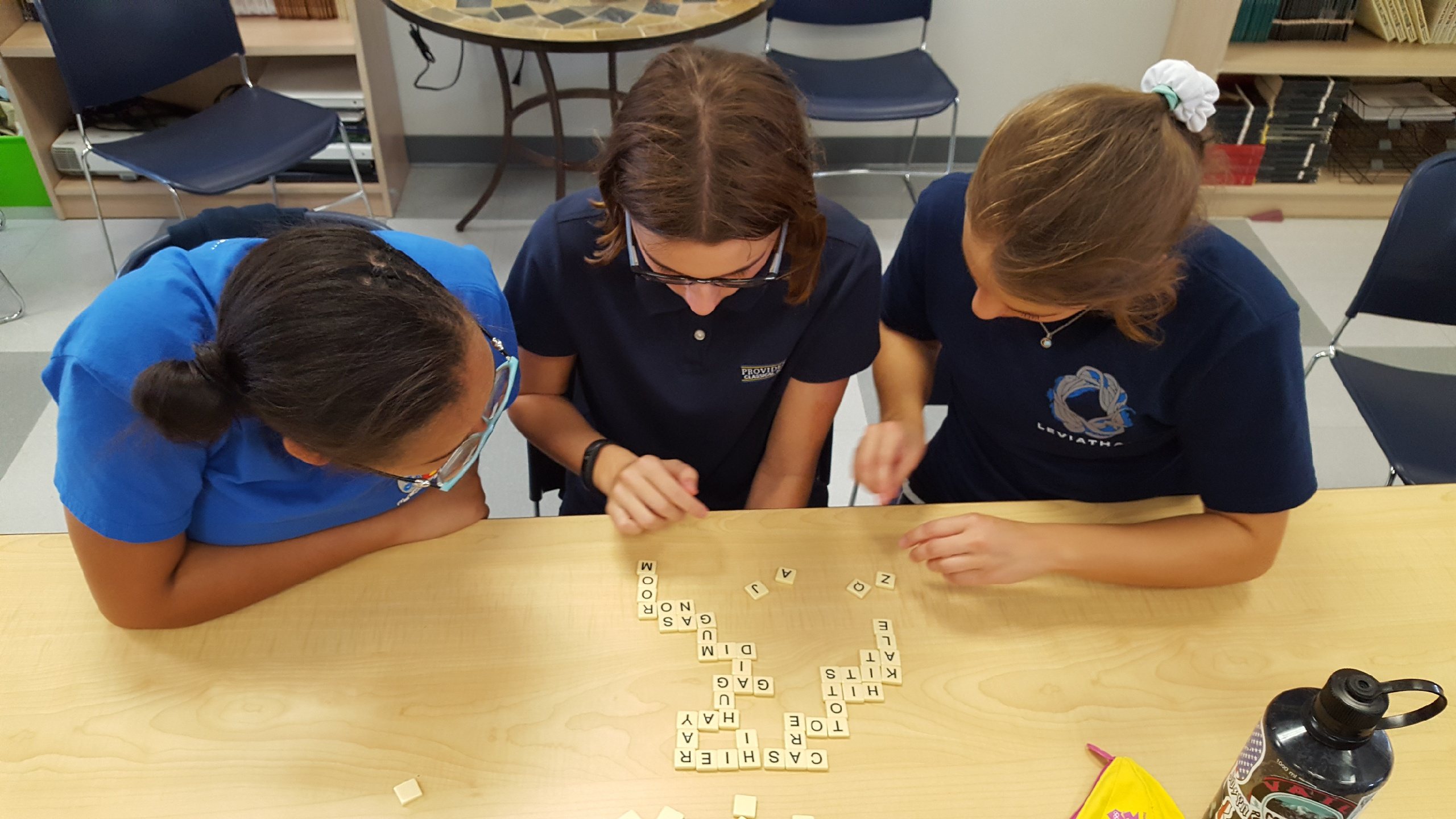 What are you most looking forward to about being house captain?
Kate Muntsinger (Dragon):  I'm really looking forward to leading my house during house fellowships and getting them hyped for the games and challenges! I also am excited to work with my fellow house captains in organizing the different house events this year!
Bailey Millican (Gryphon):  I'm looking forward to the creativity that the 2020-2021 school year will draw out of the captains. I am really excited to see how we can hold true to the values of the house system through the challenges of this year.
Wesley Bruce (Phoenix):  I am looking forward to getting to know the younger members in a better way and mentoring them as I was mentored!
Do you have any goals for your time as house captain?
Jack Wilson (Leviathan):  I want to set the best example for the younger house members because I remember how much I looked up to the previous captains.
Kate Muntsinger & Jenna Haaland (Dragon):  We want this school year to be a year of growing relationships within the house and excitement about the house system despite all of the COVID-19 complications. We hope that Dragon house is a constant community for its members and a place to turn to if they need prayer, advice, or just a friend!
David Reenders (Phoenix):  My goal as House Captain is to maintain an environment where 7th graders, seniors, and everyone in between can make authentic and meaningful connections with each other.
Stephen Russell (Leviathan):  Some of my goals are to win the House Cup and to lead our house to be an example of servitude and competitive spirit.
What words of advice would you have for new members of your house?
Jenna Haaland (Dragon):  You get out of the house system what you put into it. It can be really easy to just sit back and to go through the motions, but I encourage you to get involved! Talk to people you don't know in your house, contribute to the discussions in house fellowship, and don't be afraid to cheer loud! Being in a house is a lot more fun when you are plugged in. Take pride in your house! You only have 6 years of being in one.
Kade Lynch (Gryphon):  I would advise new members to step out of their comfort zone and meet new people. By being bold and taking that initiative you will gain confidence and friends that will last a lifetime.
Bailey Millican (Gryphon):  I didn't appreciate the house system until the end of 9th grade. I wish that I had taken advantage of the unique experiences and relationships it offered me before that. You won't find this anywhere else!
David Reenders (Phoenix):  My advice to new house members is to be proud of your house and to be thinking of ways you can make a positive impact on your house. I will do my best as a Captain to lead by example, but ultimately it takes effort and maturity from all house members to create an environment where Christ is honored through how we respect each other.
Now to him who is able to do immeasurably more than all we ask or imagine, according to his power that is at work within us, to him be glory in the church and in Christ Jesus throughout all generations, forever and ever! Amen.
Ephesians 3:20-21
Click here for more information on the house system at PCS.