featuring Christian counselor and speaker Keith McCurdy
What is going on in the world today? Just when we think we have seen it or heard it all, we are hit with another crazy curveball. A quick glance at the news often inflames our fears. Yet we are called as Christ-followers to be faithful and confident and to model well to our children how to live boldly, without fear or anxiety. That's easier said than done! Sometimes it seems much easier just to "freak out."
Marriage and family counselor Keith McCurdy, a BaseCamp Live regular, offers wise and calming words, fascinating new statistics, and practical strategies for navigating whatever life throws at us.
Learn how to raise your children to Live Sturdy!
Join us at Providence Classical School on Friday, October 1, at 7 p.m. for a FREE parent education night featuring Keith McCurdy. All are welcome! Email events@pcsclassical.org to register.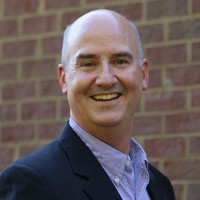 Keith McCurdy is the President and CEO of Total Life Counseling, Inc. and is licensed in the state of Virginia as a Licensed Professional Counselor and Licensed Marriage and Family Therapist. He has practiced for more than 30 years in the mental health field, working with more than 15,000 individuals and families.
For many years Keith has been a consultant and speaker nationally to schools both within and outside of the world of classical Christian Education. He has developed parenting retreats and school programs entitled "Raising Sturdy Kids" to help parents operate from the correct paradigm with their children. A significant part of his work has been helping parents understand the needed benefit of allowing their children to struggle to learn to do hard things. For more information, visit www.livesturdy.com.
Do not be anxious about anything, but in every situation, by prayer and petition, with thanksgiving, present your requests to God. And the peace of God, which transcends all understanding, will guard your hearts and your minds in Christ Jesus.
Finally, brothers and sisters, whatever is true, whatever is noble, whatever is right, whatever is pure, whatever is lovely, whatever is admirable—if anything is excellent or praiseworthy—think about such things. Whatever you have learned or received or heard from me, or seen in me—put it into practice. And the God of peace will be with you.
Philippians 4:6-9