by Richard Halloran, Head of School
As a new calendar year approaches, many people take time to reflect on their lives, to consider areas that inspire gratitude or change, and to set resolutions and goals for the upcoming year. A similar process occurs as school administrators approach the beginning of a new school year, and while last year was certainly not normal, we still have much for which to be grateful, areas to consider for improvement, and goals to set for our future.
Planning for this year was centered around the theme "Back to the Basics." Two of the greatest coaches of all time, Vince Lombardi and John Wooden, were known for their championship teams that focused on mastering the fundamentals. Wooden even began his seasons with a meeting where he taught his players how to put on their socks the right way.
When we think of the basics of Providence Classical School, several fundamentals come to mind: our mission and vision, our loving family culture, great teaching, and shepherding the hearts and habits of students.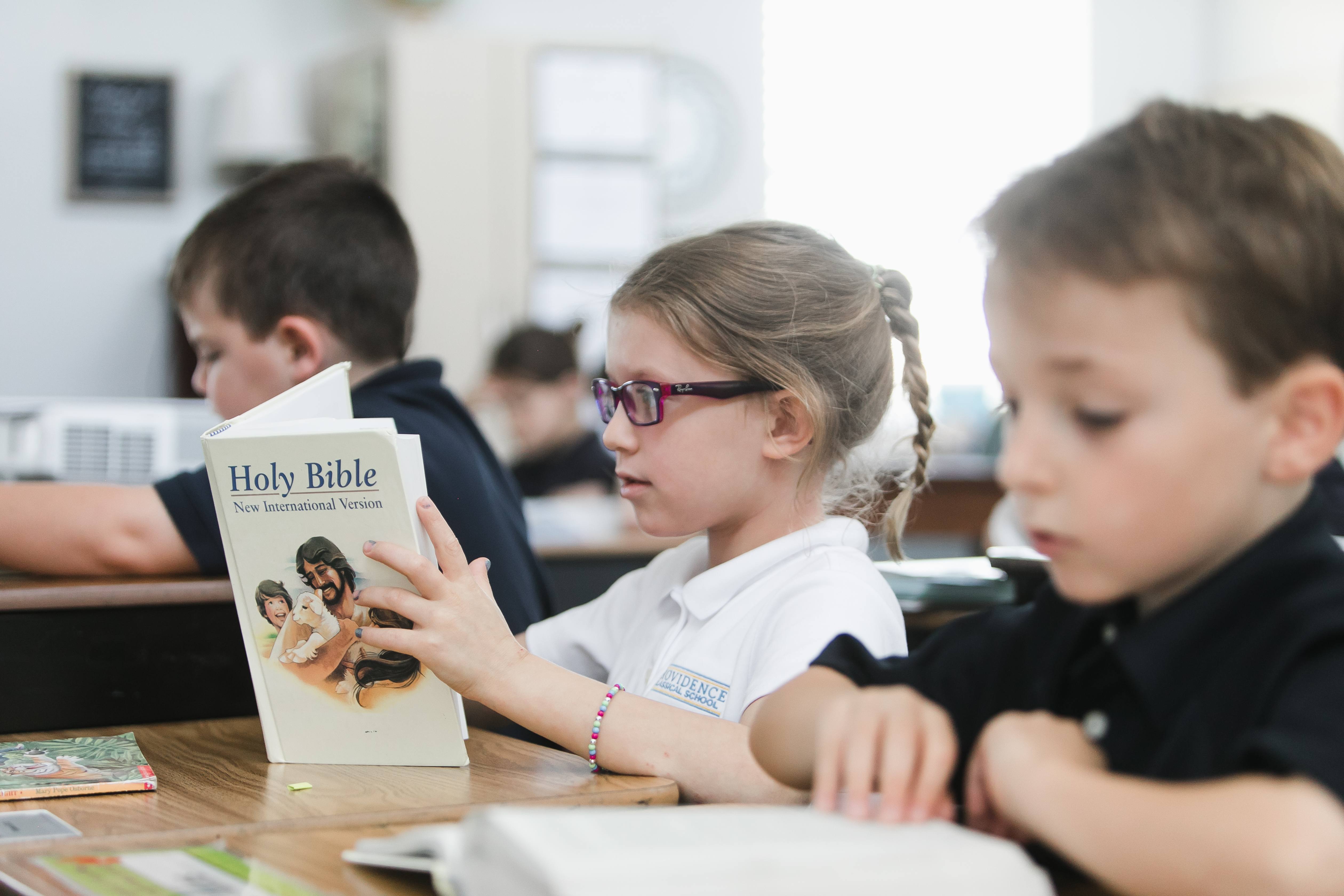 To begin this year, we have accepted the challenge to think carefully about our ways, borrowing the language of the prophet Haggai, "Now, the Lord of Hosts says this: 'Think carefully about your ways.'" (Haggai 1:5, 7)
While the prophet Haggai used these words to challenge the Jewish people who had returned from exile to reconsider their misplaced priorities, we have used them to call us back to the fundamentals.
Last year's pandemic, political tensions, and host of social issues carried the potential threat to divert our attention away from our purpose. Yet, we are committed to keeping our mission and vision at the forefront of our focus. We exist to be a Christian school using the classical model to train students to impact their culture for Christ.
Focusing on being Christ-centered keeps us from the danger of getting distracted from what's most important. When asked, "What is the greatest commandment," Jesus replied, "Love the Lord your God with all your heart and with all your soul and with all your mind. This is the greatest commandment. And the second is like it: Love your neighbor as yourself."
Focusing on classical pedagogy keeps us rooted in the model of education that has shaped all of Western civilization. It keeps us prioritizing the development of life-long learners who know the fundamentals of the liberal arts and sciences, who can think critically while seeking wisdom, and who can employ clarity, logic, and style in both speech and composition while respectfully and winsomely defending their positions.
As a result of a Christ-centered and classical approach, we are training our students so that they can impact the culture for Christ in their present and future daily lives. Ultimately, our vision focuses on developing students known for their character, knowledge, discernment, and communication.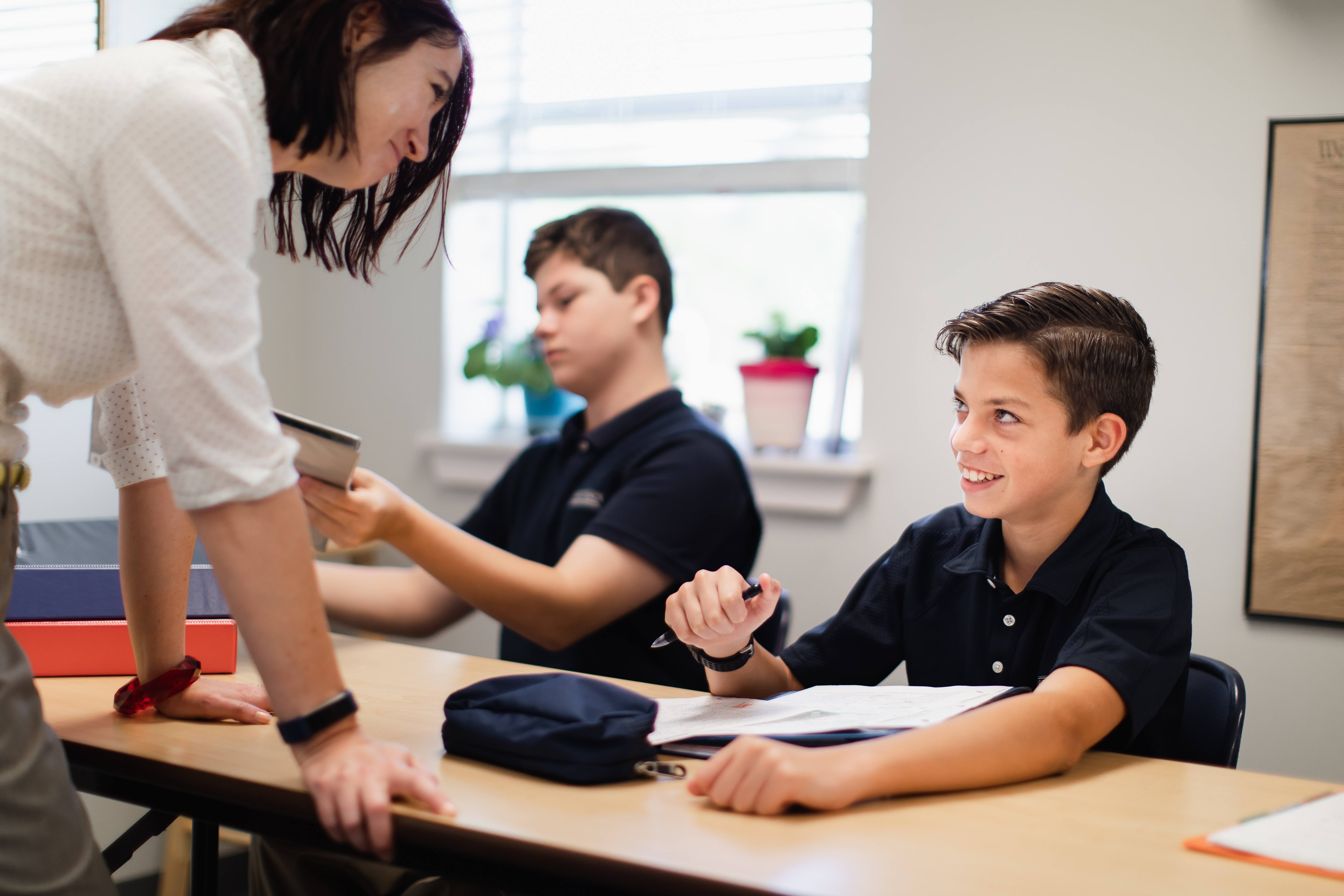 A school is only as strong as its teachers. Therefore, it is vital to continuously keep a growth mindset. Teachers model the mindset of a life-long learner, always striving to learn and develop their pedagogical knowledge and skills. Teachers do not simply teach subjects – they teach students!
Furthermore, as G.K. Chesterton reminded us, teaching involves the transfer of a way of life, not merely content. In preparation for a "Back to the Basics" mindset for this year, our teachers have dedicated themselves to reviewing, discussing, and applying the principles from Bryan Lynch's Four Foundations of Great Teaching.
When you consider that students spend a significant amount of time in school – 35 hours a week, over 1,100 hours a year, and well over 14,000 hours throughout their PreK-12 education – it is vital to focus on what happens in the classroom. It is "the basics" of any educational program.
While so much of modern educational and parental practices apply methods that are mere behavior modification, a Christian model focuses on shepherding hearts and developing habits.
In the scriptures, the "heart" (Hebrew lēḇ or lēḇāḇ) is used to speak of the core personality or innermost being of a person. Recognizing that behaviors are symptoms of the heart, the writer of Proverbs exhorts us to "Guard your heart (innermost person) with all vigilance, for from it are the sources (starting points – like a fountainhead) of life" (Proverbs 4:23).
The basics of the Providence approach to shepherding hearts are rooted in the goal of developing humble and contrite hearts, grateful for the redemption we have in Christ.
Paul Tripp uses a great example to highlight this approach. If we liken one's life to an apple tree, the desire is for the tree to develop fruit naturally. It would be silly simply to nail apples to a tree and consider it healthy. It may outwardly look appealing, but if it does not produce fruit itself, the tree is not fulfilling its purpose. Rather than "apple nailing," teachers, coaches, and administrators help students to develop hearts for God and His standards.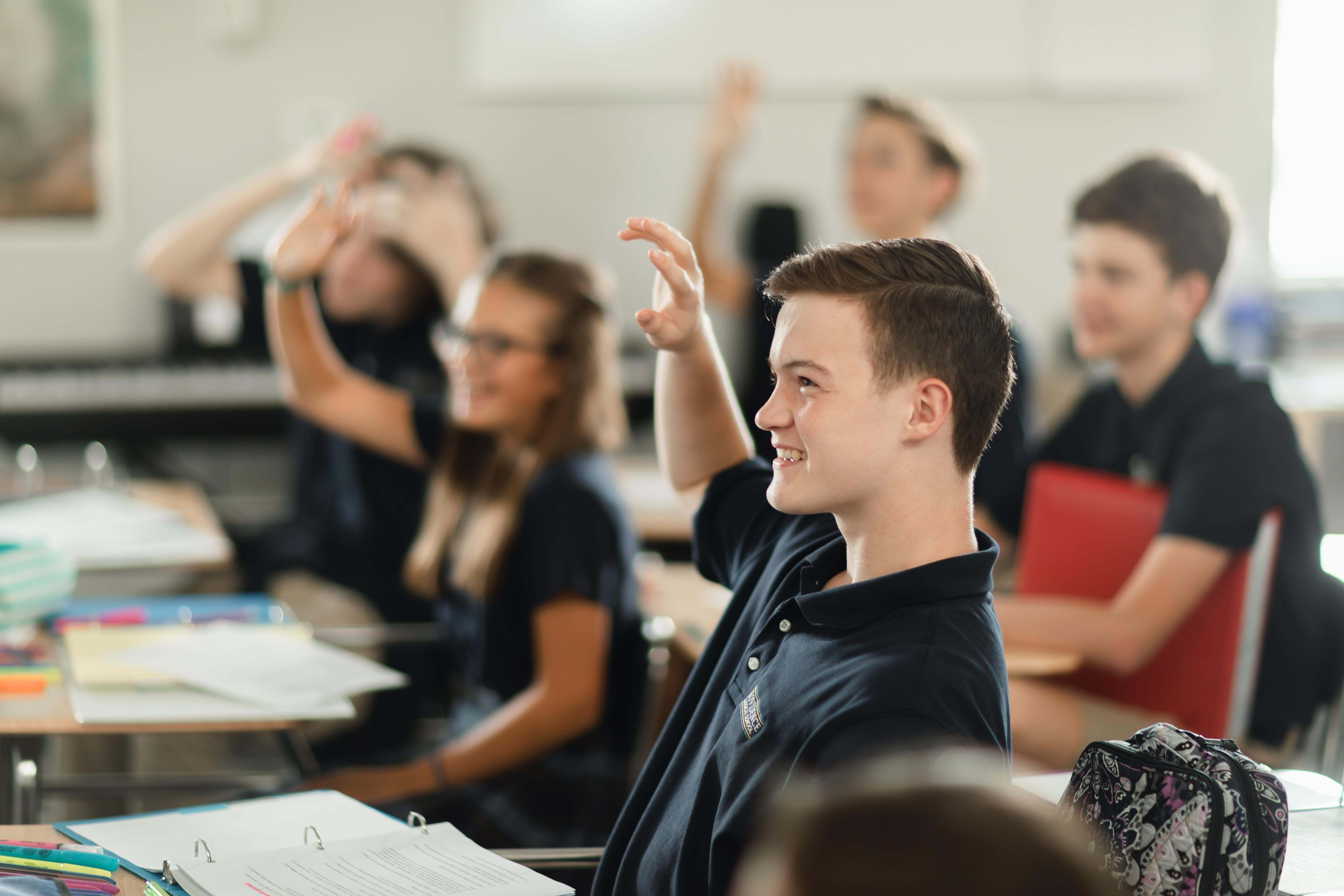 While it is certainly true that behaviors stem from the heart, it is also true that systems and routines help create behaviors. As such, it is proper to emphasize the shaping of habits. In fact, we often use the phrase, "shaping the heads, hearts, and habits of our students."
For example, consider how cultivating the habits of attention, respect, first-time obedience, punctuality, thoroughness, and self-control will impact the life of a student. In his book The Power of Habit, Charles Duhigg shows how much of our life decisions are actually the result of habits and not well-considered decisions.
In conclusion, as we embark upon this school year, it is well worth our efforts to take the time to consider carefully our ways, particularly when we are revisiting the basics. This has been our message to our faculty, coaches, staff, students, and community. Our daily experiences will be shaped by our mission as it remains the focus. Our vision will become realized as our students develop in character, knowledge, discernment, and communication. Our culture will thrive as we express love, patience, flexibility, and grace. Our students' learning experiences will flourish as they learn from teachers who model great teaching. Our students' hearts and habits will be shaped as the school partners with parents to shepherd their children. And as a result, our Lord will be glorified.
Semper excelsior ad gloriam Dei (Always ever upward to the glory of God),
Richard Halloran
Head of School
Are you looking for a school that will partner with you as you raise your children to follow the teachings of Christ? Click here to watch a video about how Providence Classical School can make a difference in your child and your family's life and schedule a tour today!